High-torque direct drive motor
Regenerative braking - When you brake you recharge a battery back.
Water resistance
Silence
3 speed modes - beginner, eco, sport
Smooth acceleration and braking control
Integrated display
Anti slip surface
AIRLESS technology used in space industry
Shock absorbing rubber
High adhesion pattern
Aluminum core
JETSURF RACE model Battery Pack brings battery capacity of 650Wh (15 Ah) and charging time of 2,5 hours. This option secures up to 40km of fun and maximum speed of 50 km / h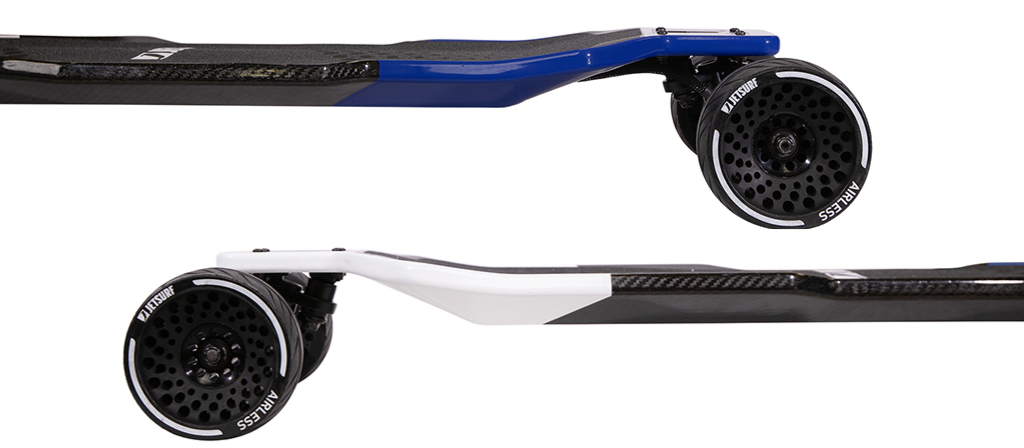 Race
First JETSURF motorized skateboard series. Designed for fun and racing purposes. Explore new way of fun on the ground!
The JETSURF RACE motorized skateboard features:
Experience
Maneuverability
RACE Chassis
Acceleration
JETSURF DNA
DECK
The RACE model doesn't lose anything from the DNA of JETSURF family. RACE deck was designed to give you high stability in high speeds and at the same time keep perfect comfortability and level of safety, the JETSURF RACE model is available with full carbon fibre deck with elegantly integrated battery and electronic.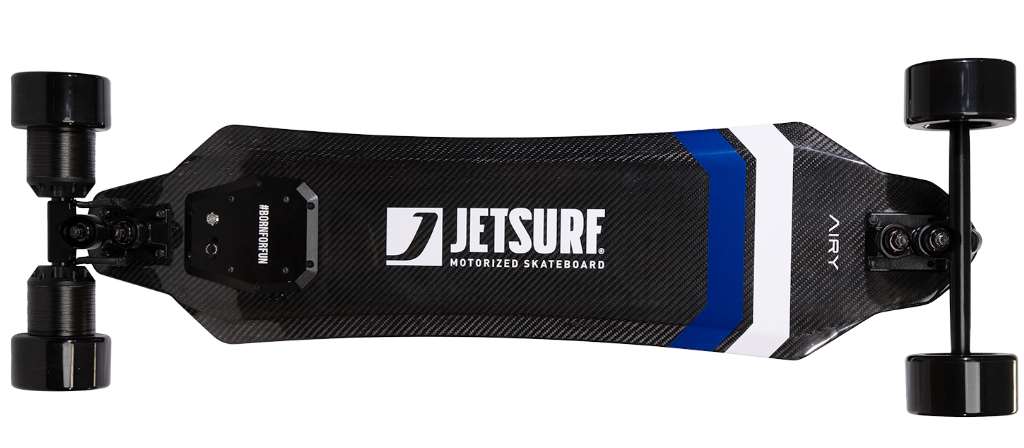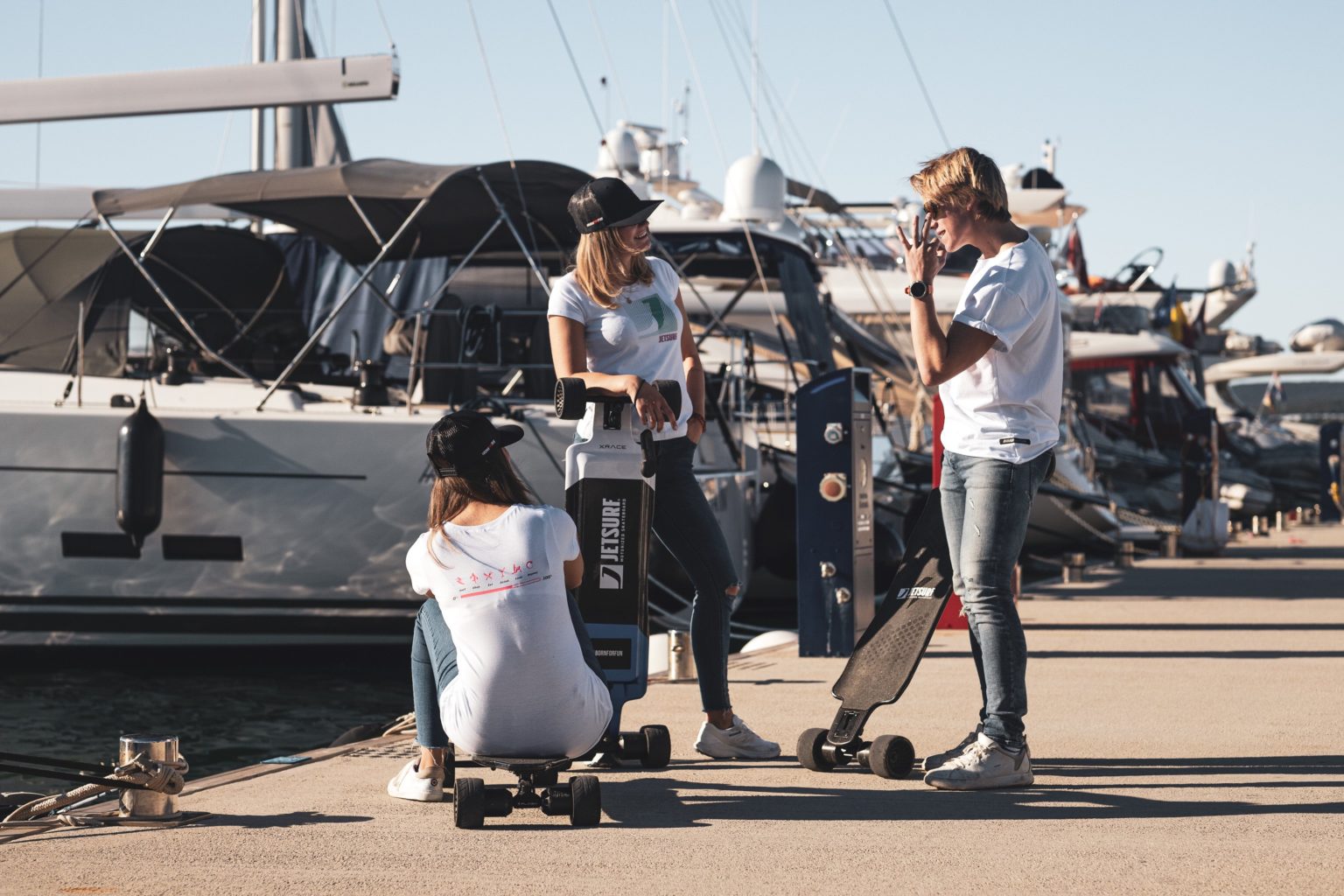 SILENCE AND ECOLOGICAL WAY OF TRANSPORTATION / FUN
Explore new way of your transportation and fun on the ground with new models of JETSURF motorized skateboards. Boards are perfectly silent and 100% emission free.  Enjoy your ride wherever you like, ride JETSURF.