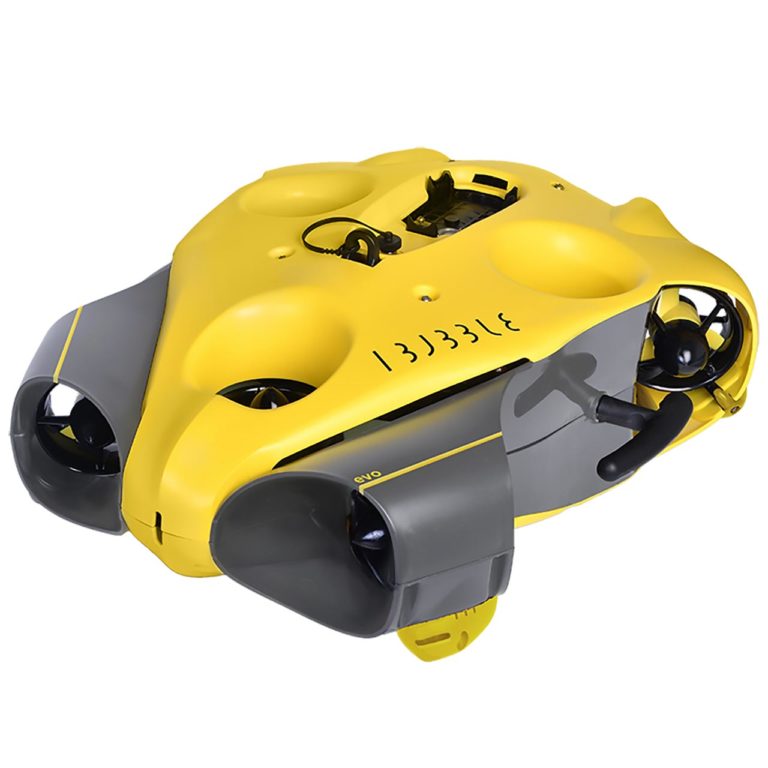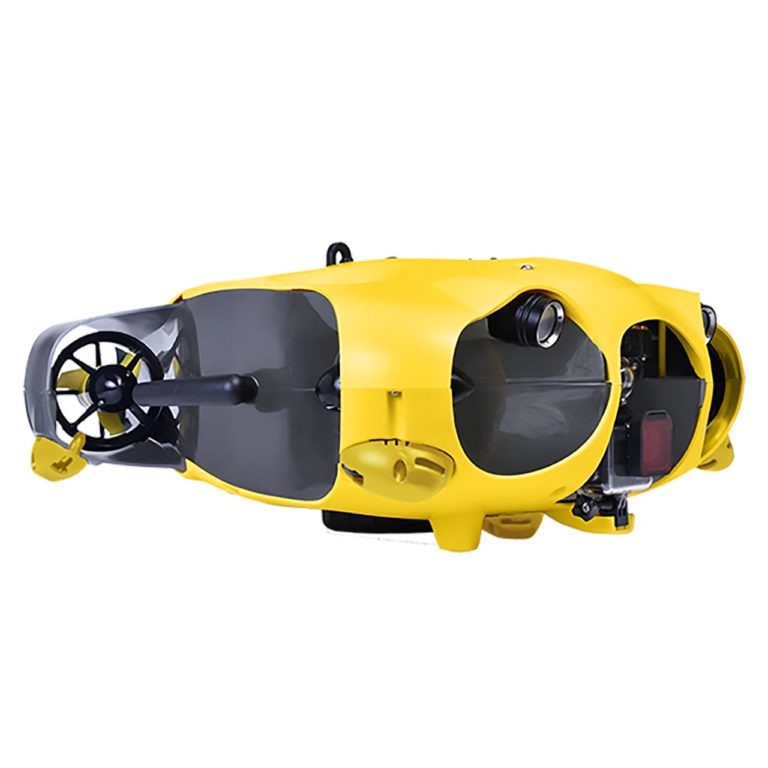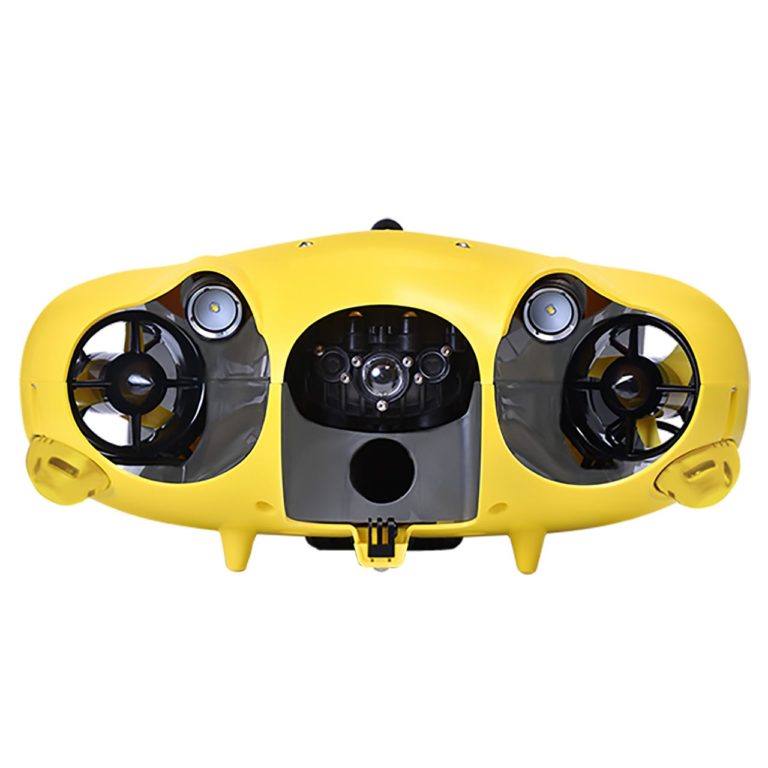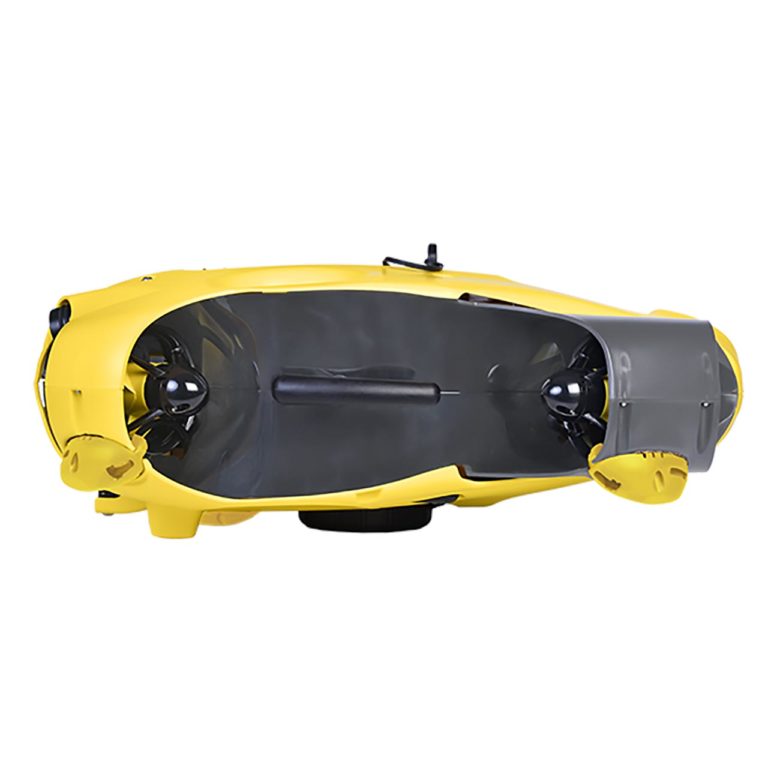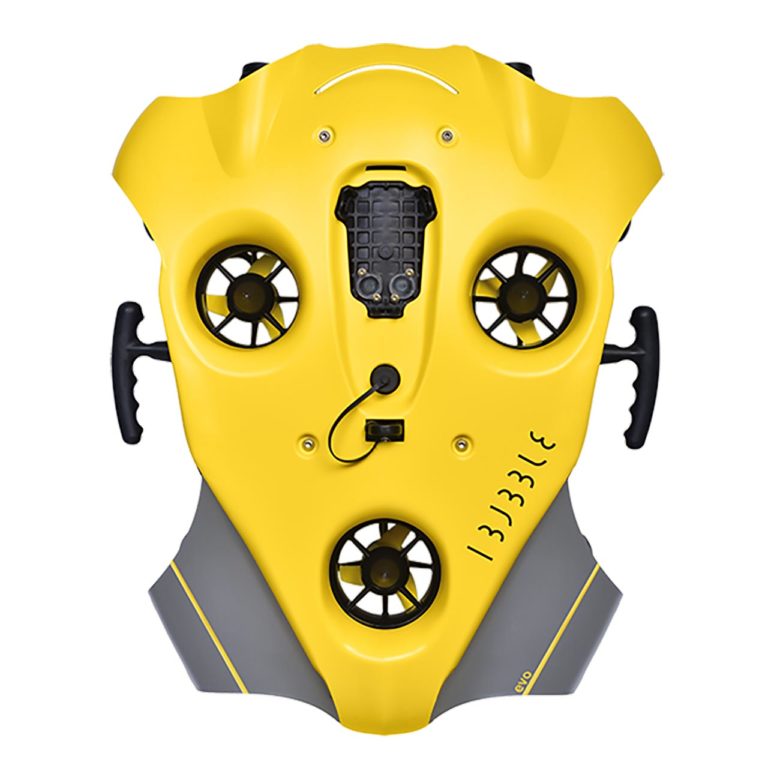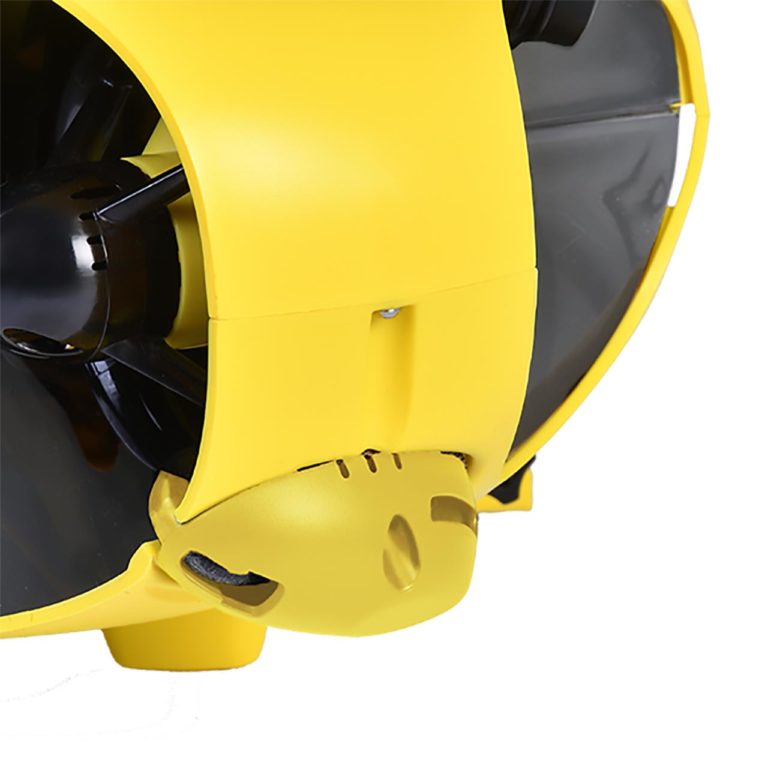 Dimensions: 57 x 45.8 x 22.2 cm 22.44 x 17.7 x 8.7 in
Weight: 9 kg – 19 lbs
Max depth: 60 m – 197 ft
Max range from diver: 25 m – 80 ft
Battery life: 1 hour in standard conditions (10°C - 30°C or 50°F - 86°F water, 1 m/s or 3.2 ft/s max. current)
Top speed: 1.5 m/s or 4.5ft/s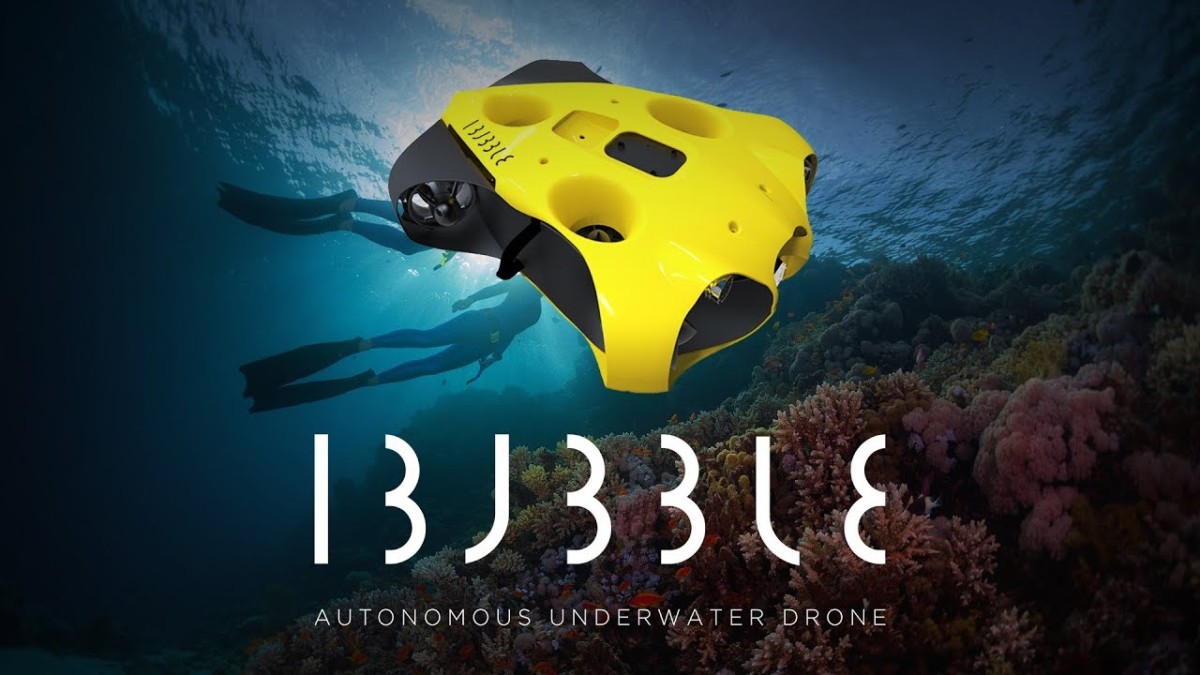 AUTONOMOUS. WIRELESS. SMART.
iBubble evo is the first wireless, entirely autonomousunderwater drone. Turn it on, put it in the water, choose your integrated movement scenario and let iBubble evo take care of the filming.
Thanks to its cutting-edge and patented acoustic technology, the drone will automatically avoid obstacles and follow you everywhere you go to capture your underwater adventures in a truly unique way. With iBubble evo you can fully enjoy your diving experience and share it with everyone
COMPLETE FREEDOM
Made with high quality materials and cutting-edge patented technology, iBubble evo will offer you a brand new and amazing diving experience.
Entirely made in France, iBubble evo is the only underwater drone on the market that is both entirely autonomous and wireless. Thanks to its image recognition technology it will provide you with amazing framing and unequalled stability underwater thus allowing the best possible framing quality.