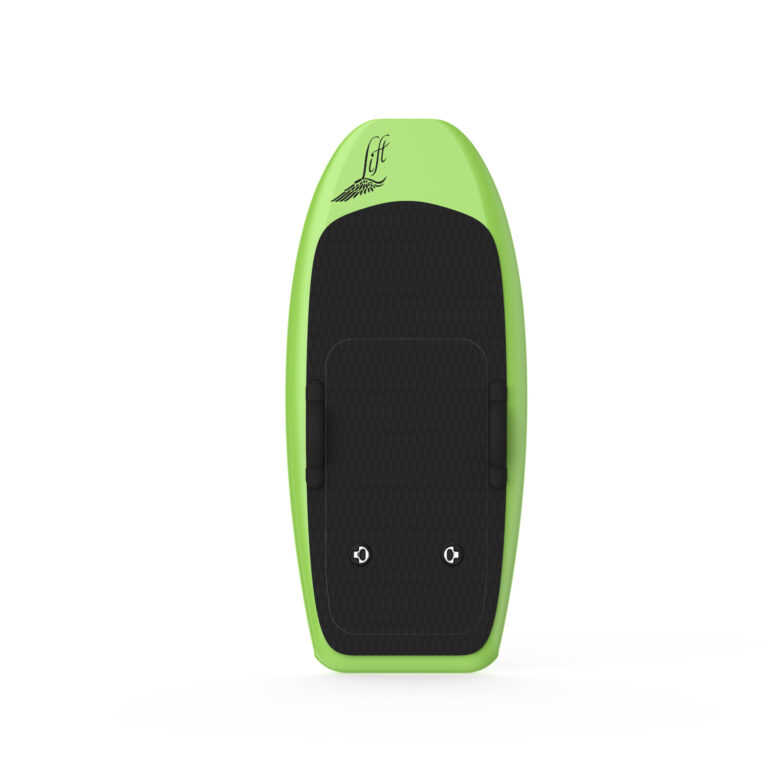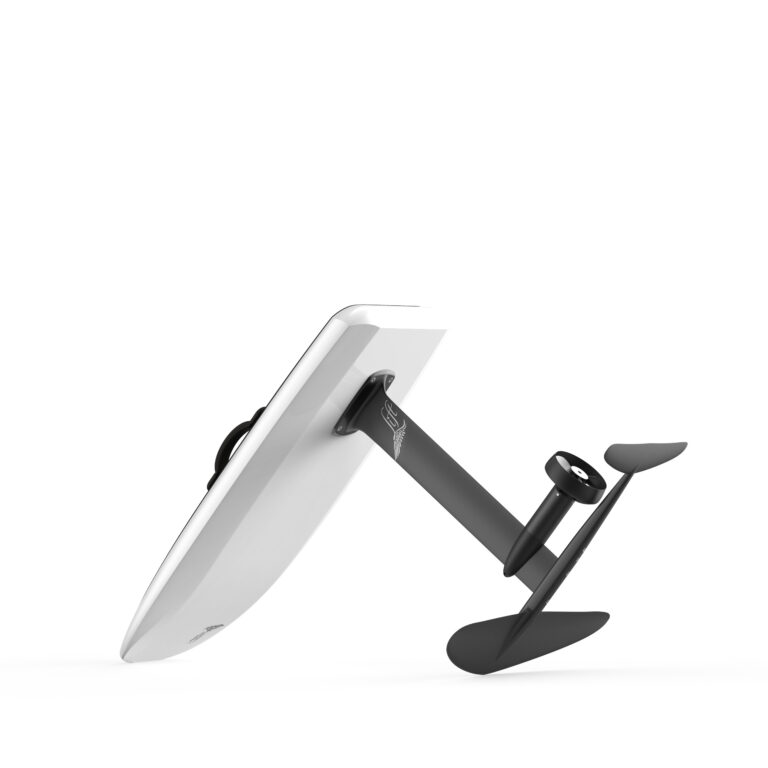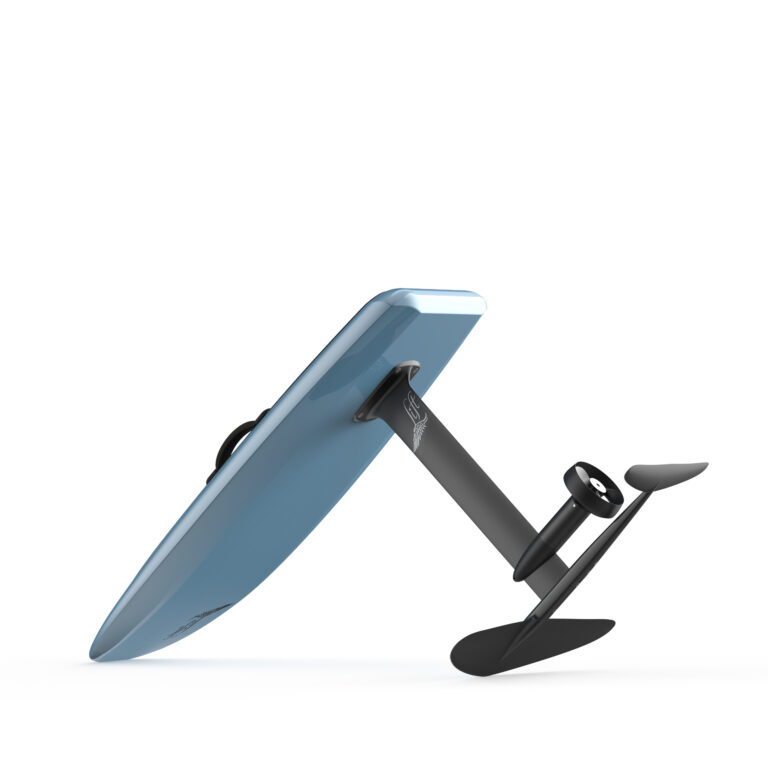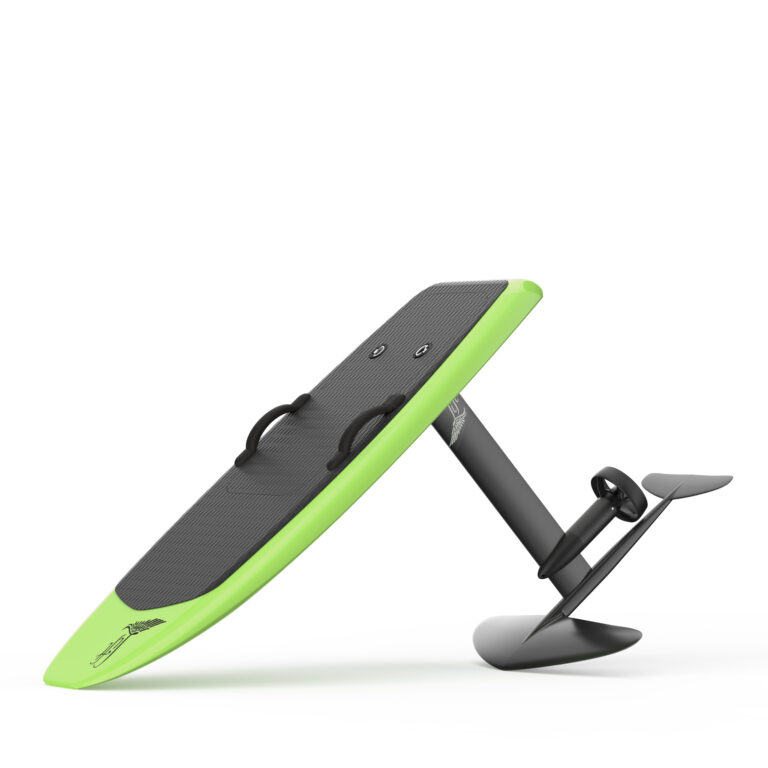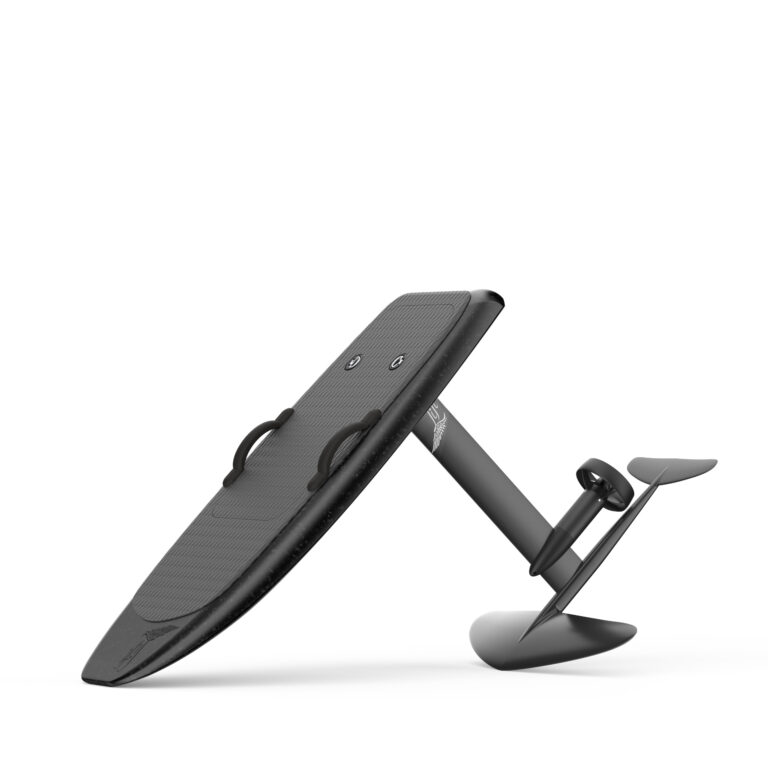 11 663€ – 13 330€ Ex. VAT
Weight: 19 kg including the battery of 13,2 kg removable
Max load: 117 kg
Engine: Electric
Range: up to 90 minutes (light) / 150 minutes (full range)
Charging time: up to 30 minutes (light) / 50 minutes (full range)
Top Speed: up to 40 km/h
Wireless remote
Standard wing 170'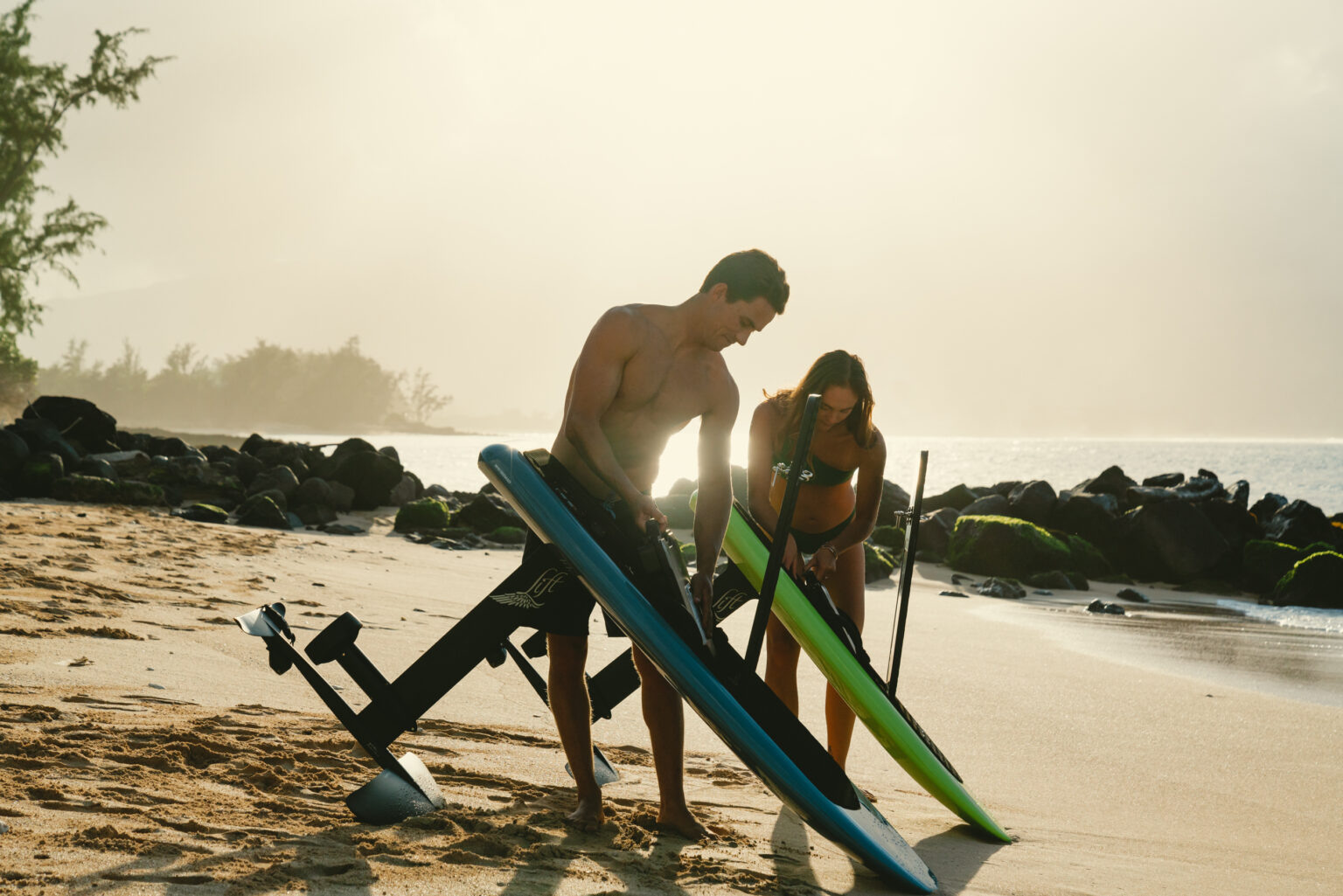 The LIFT4 is Lift Foil's best-selling eFoil, updated for style, longevity and performance.
Ride Time
A new proprietary battery management system, and access to best-in-class battery cells allows ride time of more than 2.5hrs with our full battery, and 1.5hrs with our light battery. Additionally, charge time has been reduced to 50m for our full battery, and 30 for the light battery.
Quiet Ride
We've introduced our brand new LIFT4 eBox with Quiet Ride technology that reduces any acoustic noise while eFoiling down to near-silence so that when you fly… it's just you and Mother Nature.
Wings
The LIFT4 launches with our new Camber Pro front wings, our smoothest eFoil specific wings to date. The Camber Pro series is designed to perform and provide stability at high speeds, giving riders a greater feeling of control.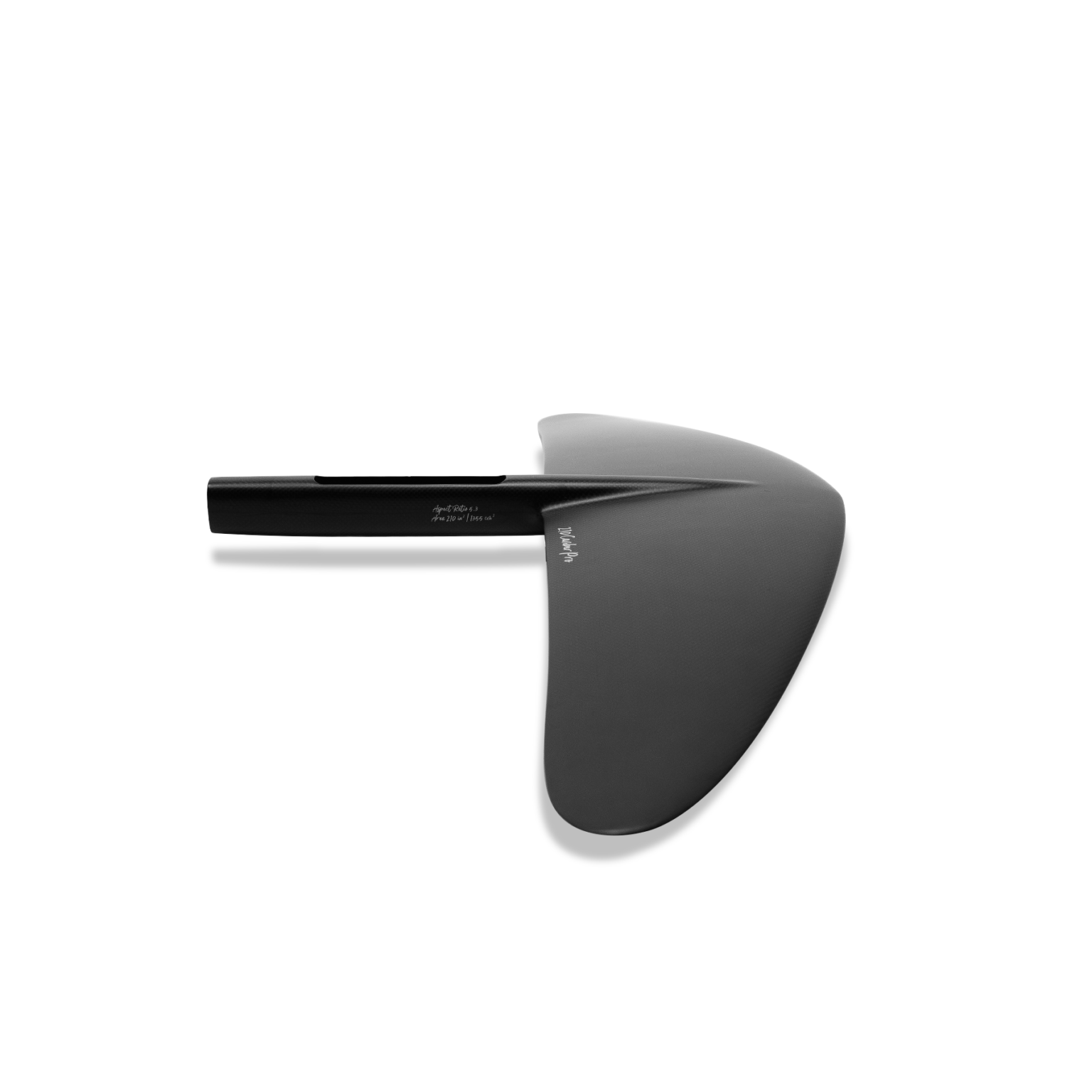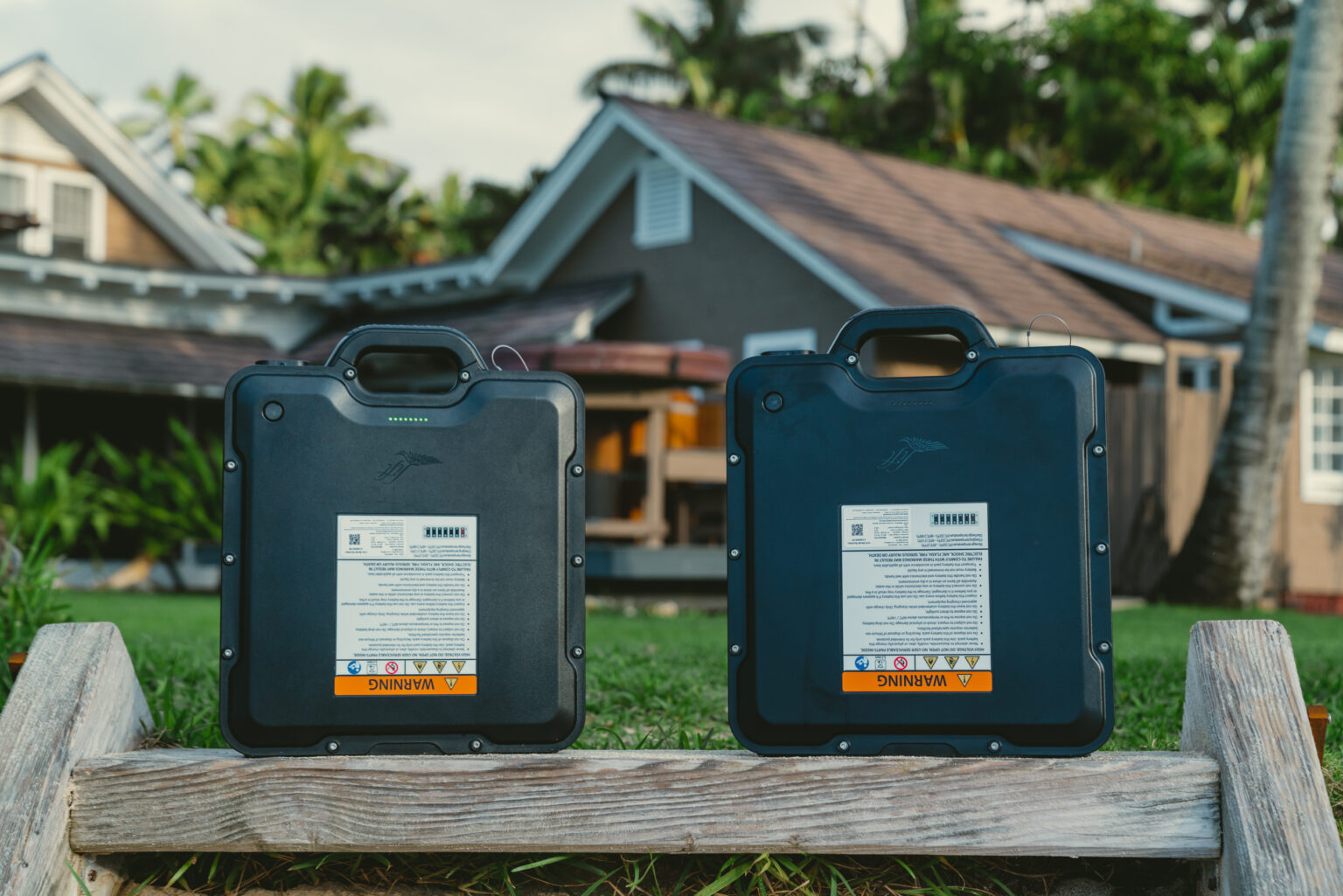 Details, Perfected
The LIFT4 features many details we've updated based on input from our riders and community. Our battery features a new ruggedized housing with rubber feet, we've upgraded our latches to a proprietary carbon fiber design that automatically regulates hatch pressure, and our hand controller has been ruggedized, and now features more data options.