OXSEA 500
Capacity: 500 ml
Autonomy: 8 minutes
Size: 36.3 x 6 Centimeters
Material: Aluminium
Weight: 1200 grams
Maximum Pressure: 200 BAR | 200 MPA | 3000 PSI
OXSEA 1000
Capacity: 1000 ml
Autonomy: 15 minutes
Size: 37 x 9 Centimeters
Material: Aluminium
Weight: 2100 grams
Maximum Pressure: 200 BAR | 200 MPA | 3000 PSI
THE OX500
The OX500 is the smallest bottle in the Oxsea range. It gives you about 8 minutes of autonomy.
To use it, simply put the head of the bottle in your mouth and breathe normally.
Its lightness (-1kg underwater) and its compact appearance allow you to enjoy the seabed freely. Ideal for short water walks or for recreational use in the pool.
THE OX1000
Enjoy autonomy of up to 15 minutes underwater.
The OX1000 bottle has a fastening system in the back, as well as a regulator so as not to be bothered or cluttered during your use.
It also has an air regulator that allows you to adjust the air flow according to your needs and thus maximize the autonomy of your bottle.
The OX1000 bottle is ideal for those who want to enjoy the seabed for a long time or practice nautical activities such as seabob.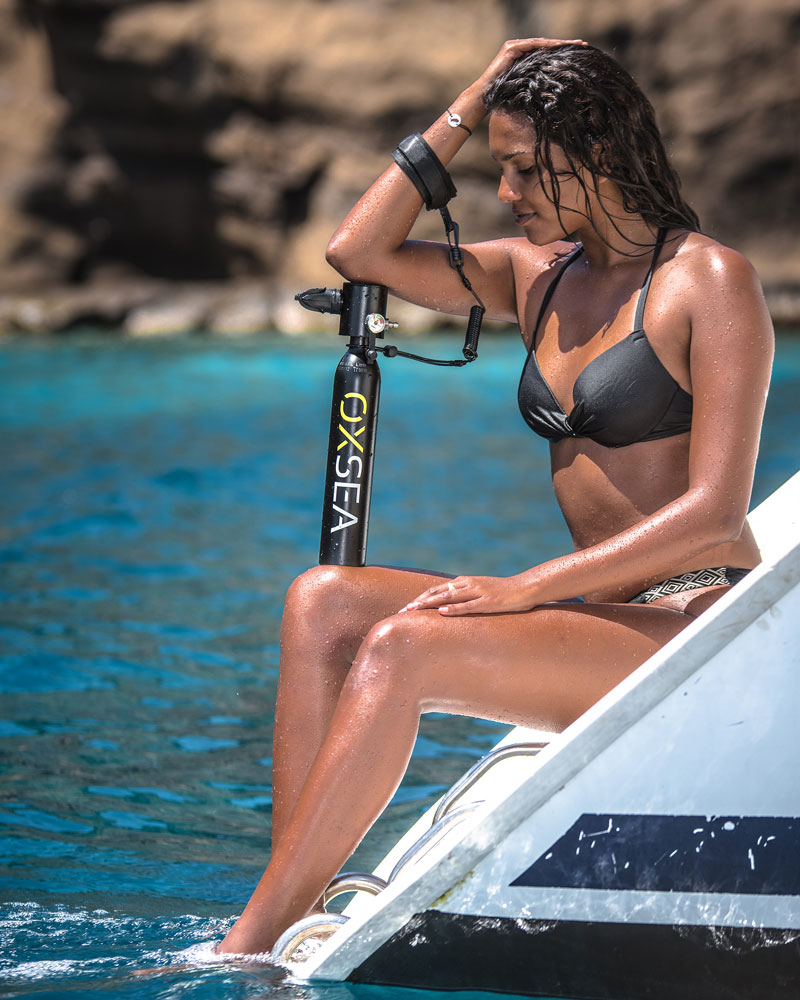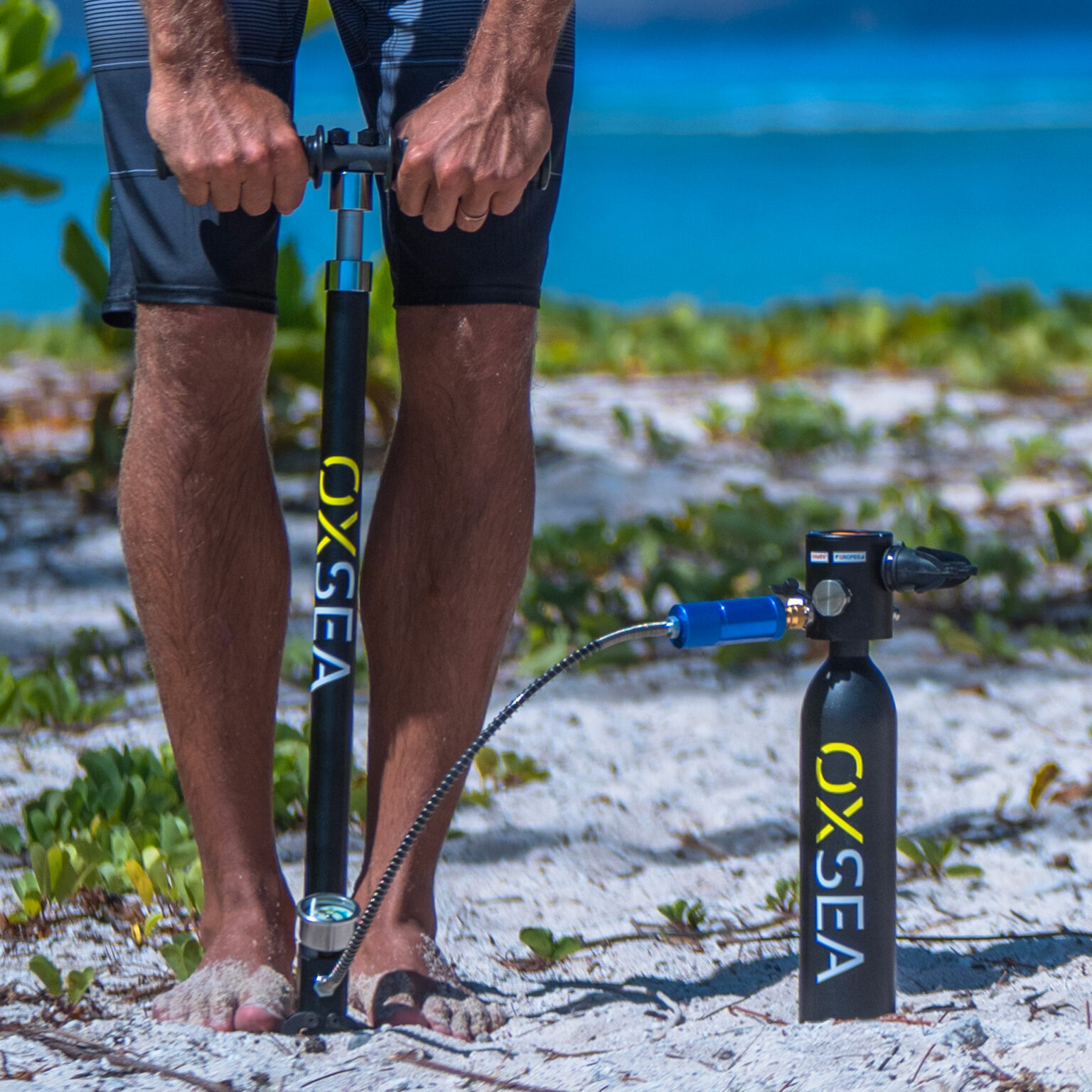 Pack and refill your bottles anywhere, anytime and easily
The manual pump allows you to charge your bottle autonomously anywhere. Its main advantages are its maneuverability, its lightness and its ability to be used without a source of energy.