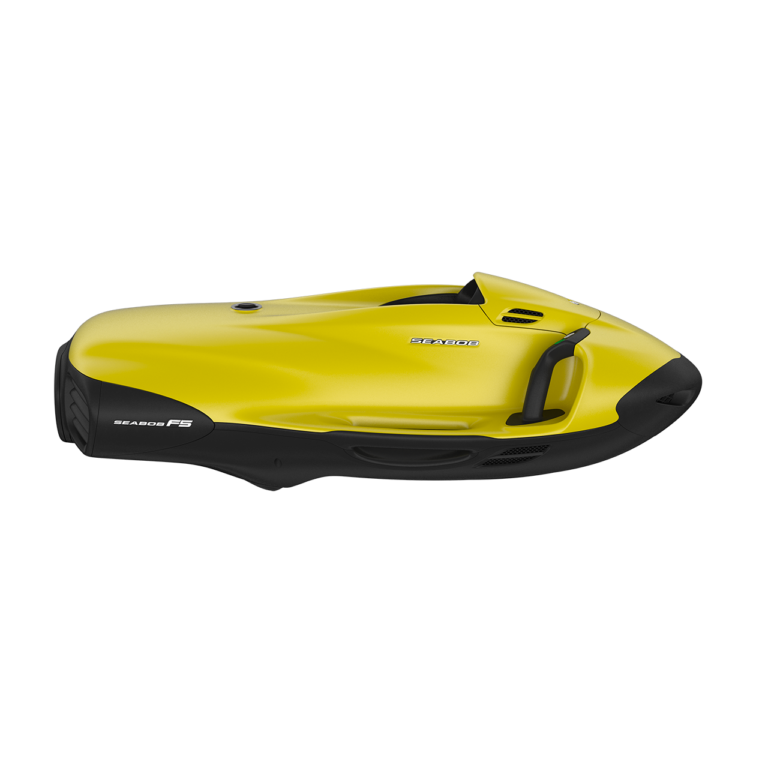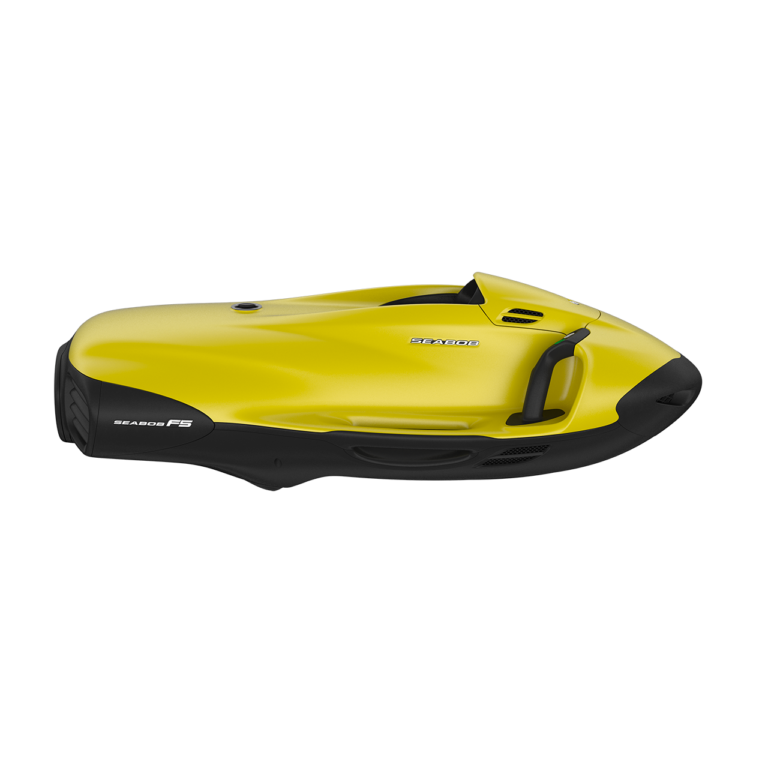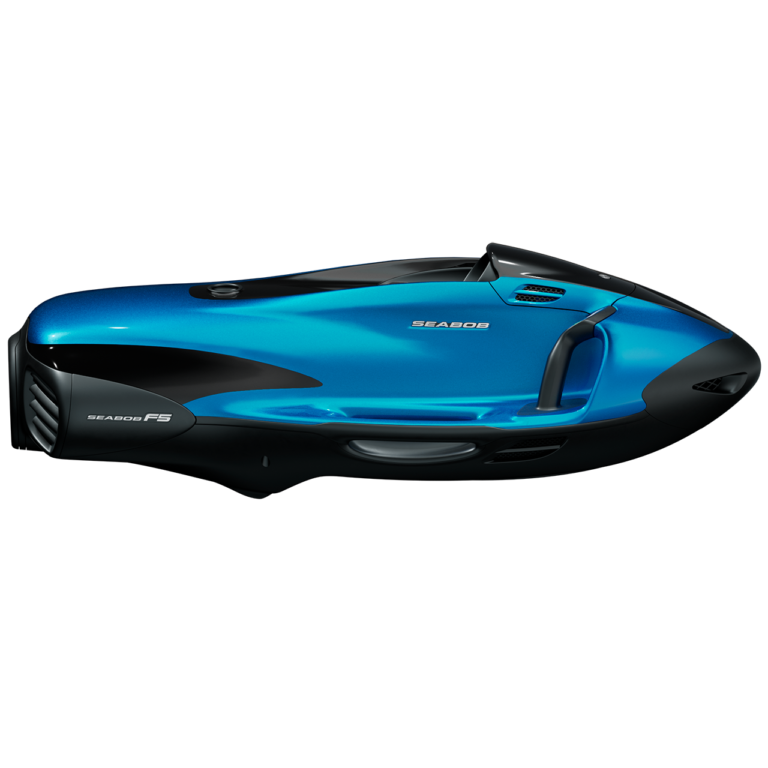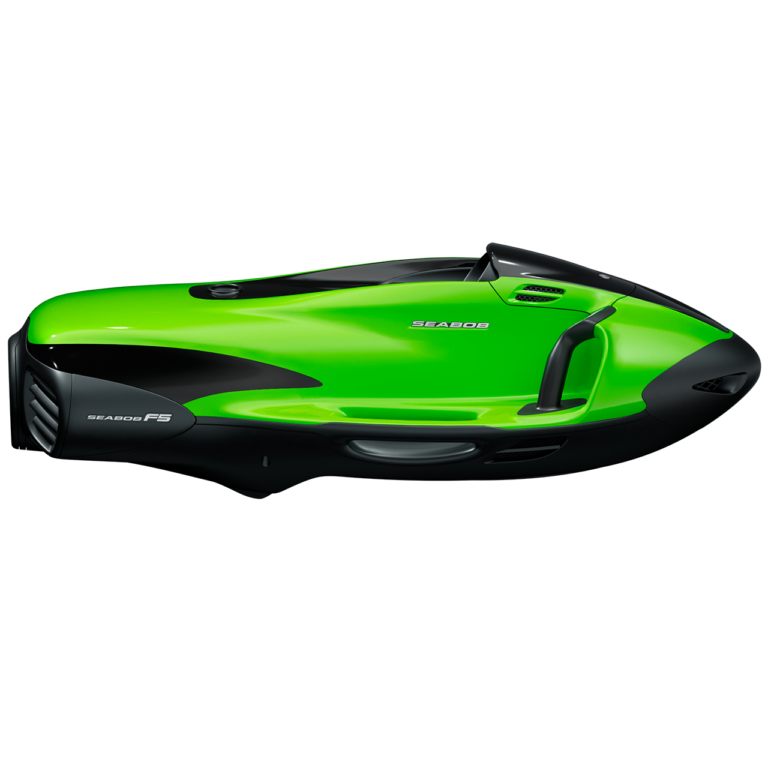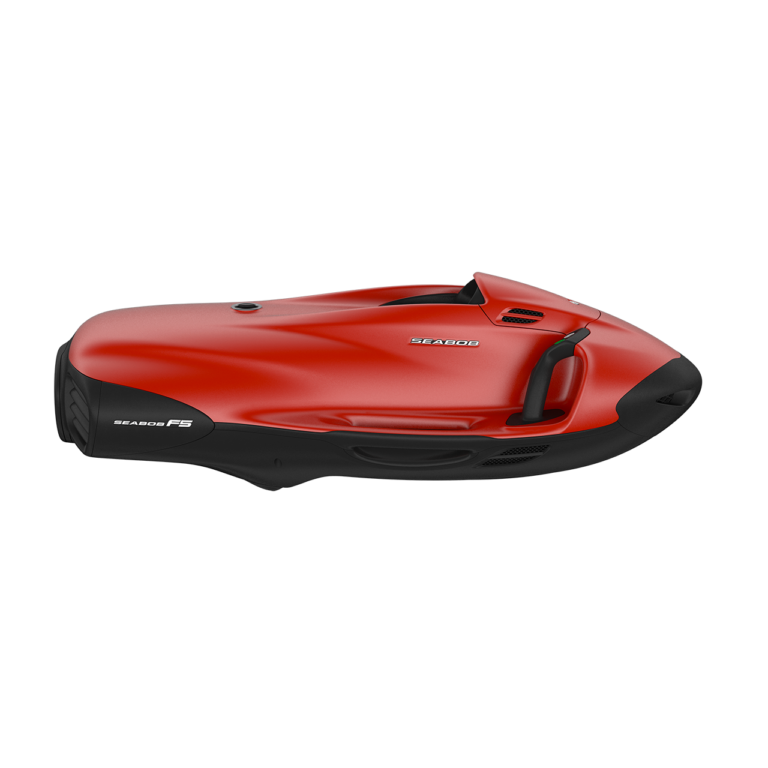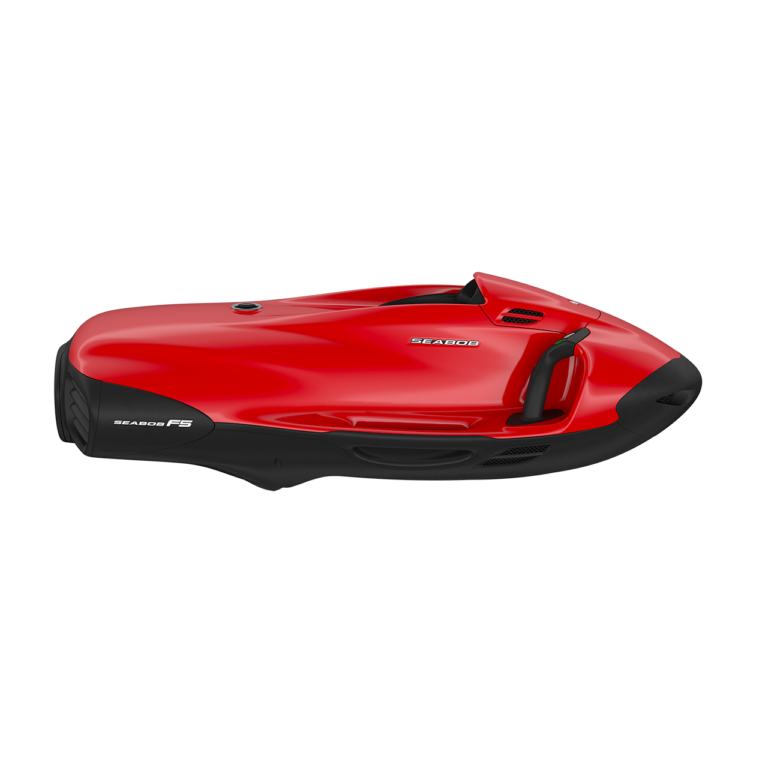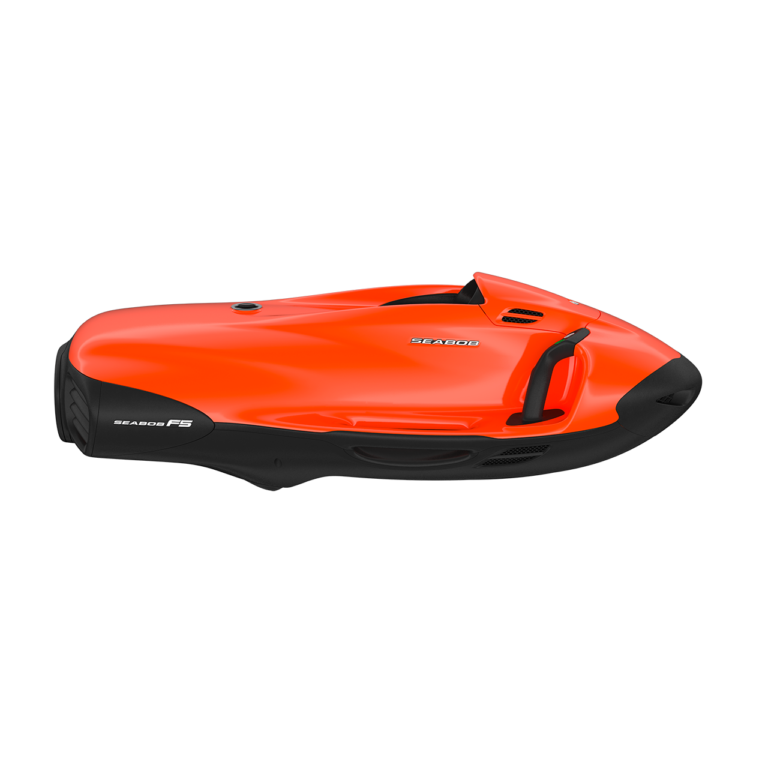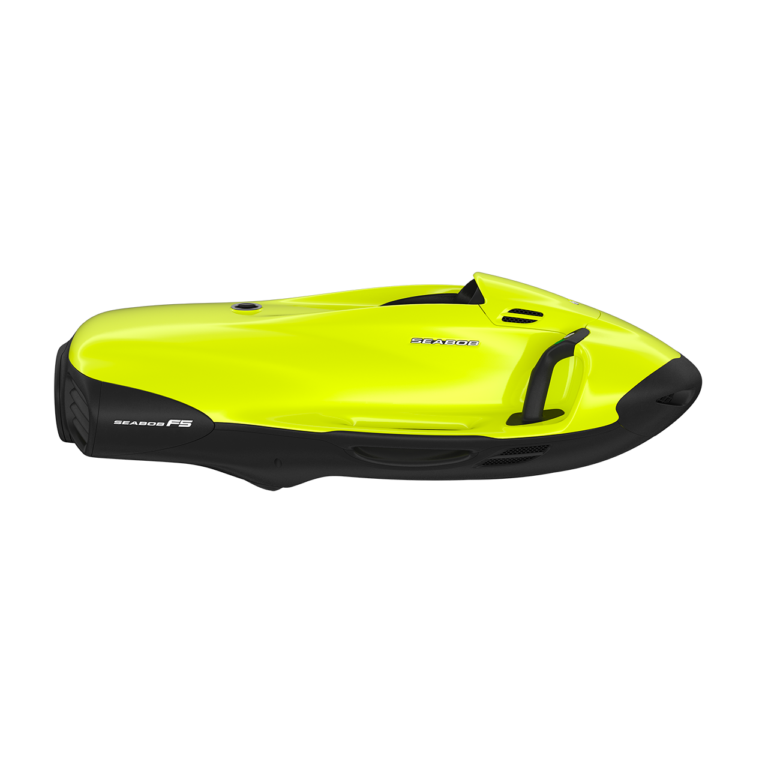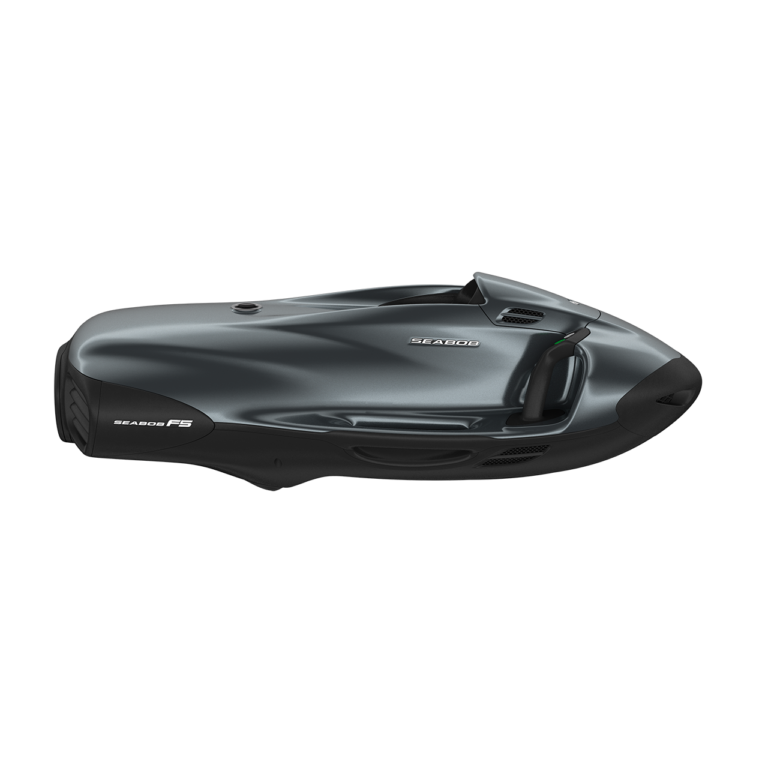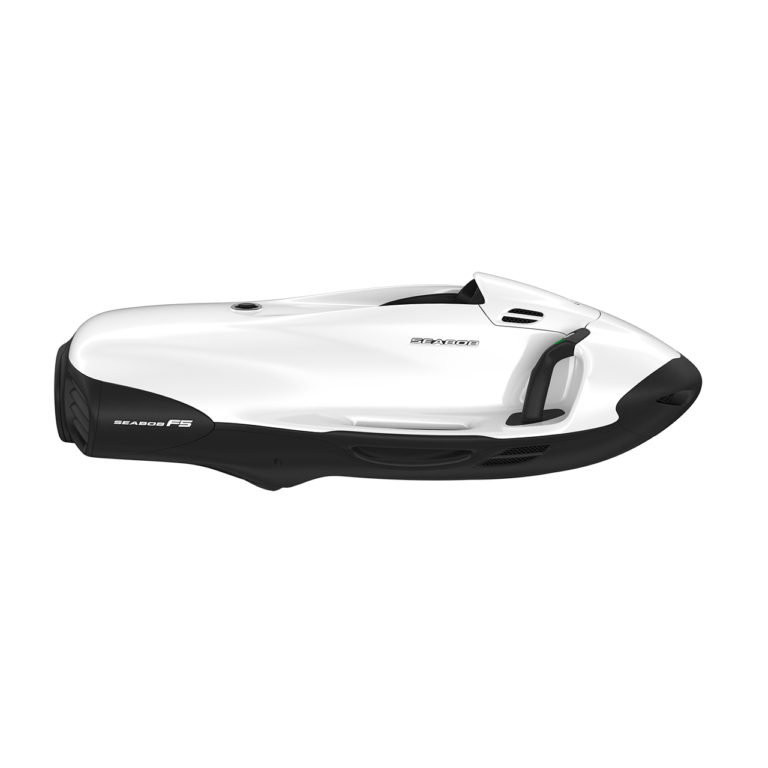 Maximum thrust up to: 480 N
Speed over water up to: 15 km/h
Speed control: 4 power levels, 0 to 100% via piezo buttons
Energy: High-Energy Lithium-Manganese accumulators
Operating time average: 60 min
Charging time (Quick Charging) approx.: 1.5 h
Dimensions: 1,152 x 507 x 372 (in mm)
Weight approx.: 29 kg
Option - video camera: 875 €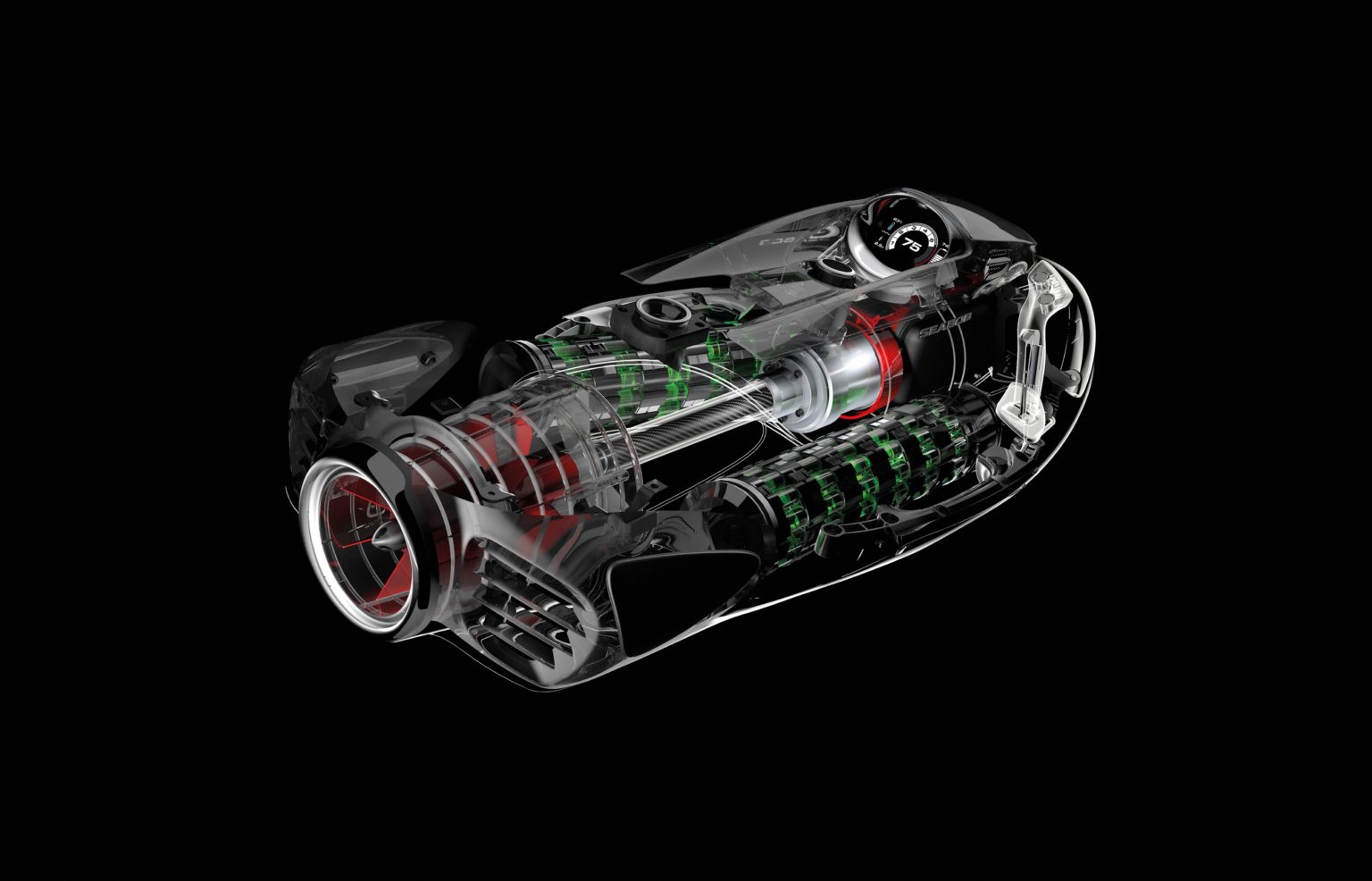 Optimal handling with powerful thrust.
One particular distinguishing feature of the SEABOB F5 is its extremely low weight. Tipping the scales at just 29 kg, the craft boasts a propulsive force of 480 newtons. The E-Jet Power System in the SEABOB F5 is controlled in 4 power levels. These increments lend it a sporty character and guarantee absolute fun and pleasure. Its special degree of dynamism in the water results from the high performance of the craft coupled with the low power-to-weight ratio.
The outstanding properties of the SEABOB F5 in terms of handling make it suitable for use in water anywhere. It is at home in the sea. It demonstrates outstanding performance on the surface of the water and when diving. Owing to its extremely high degree of manoeuvrability, the SEABOB F5 can be enjoyed in both small and large pool complexes.
The colours.
Make your choice.
The SEABOB serial colours have a robust surface. They are protected against high wear thanks to a special surface technology. Make your choice and give your SEABOB a robust surface with these colours in a basic version.
We also offer you an exclusive colour choice with the special colours, which are applied as a complex multiple-layer paint system. These high-gloss colours give every SEABOB a powerful-sporty overall look.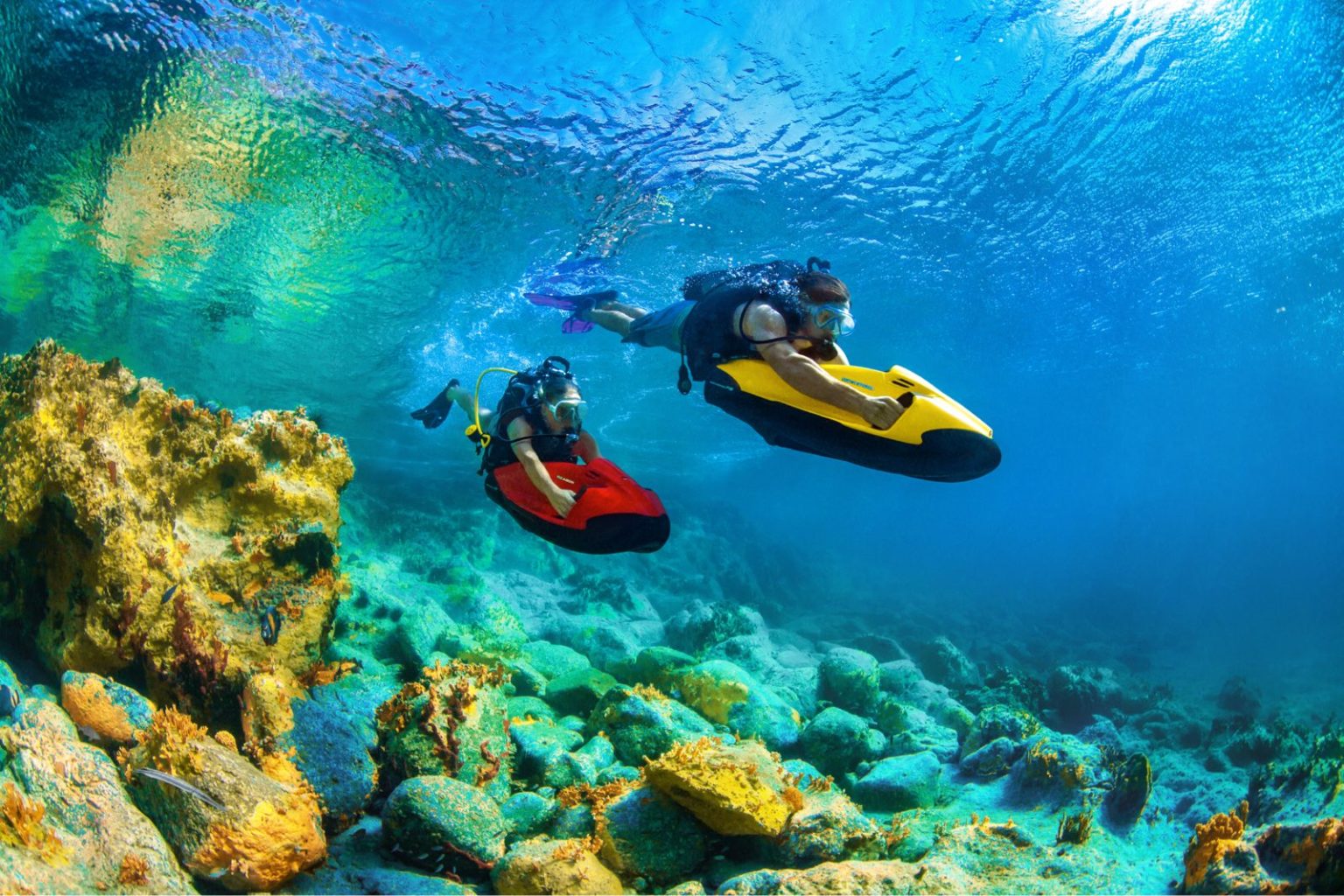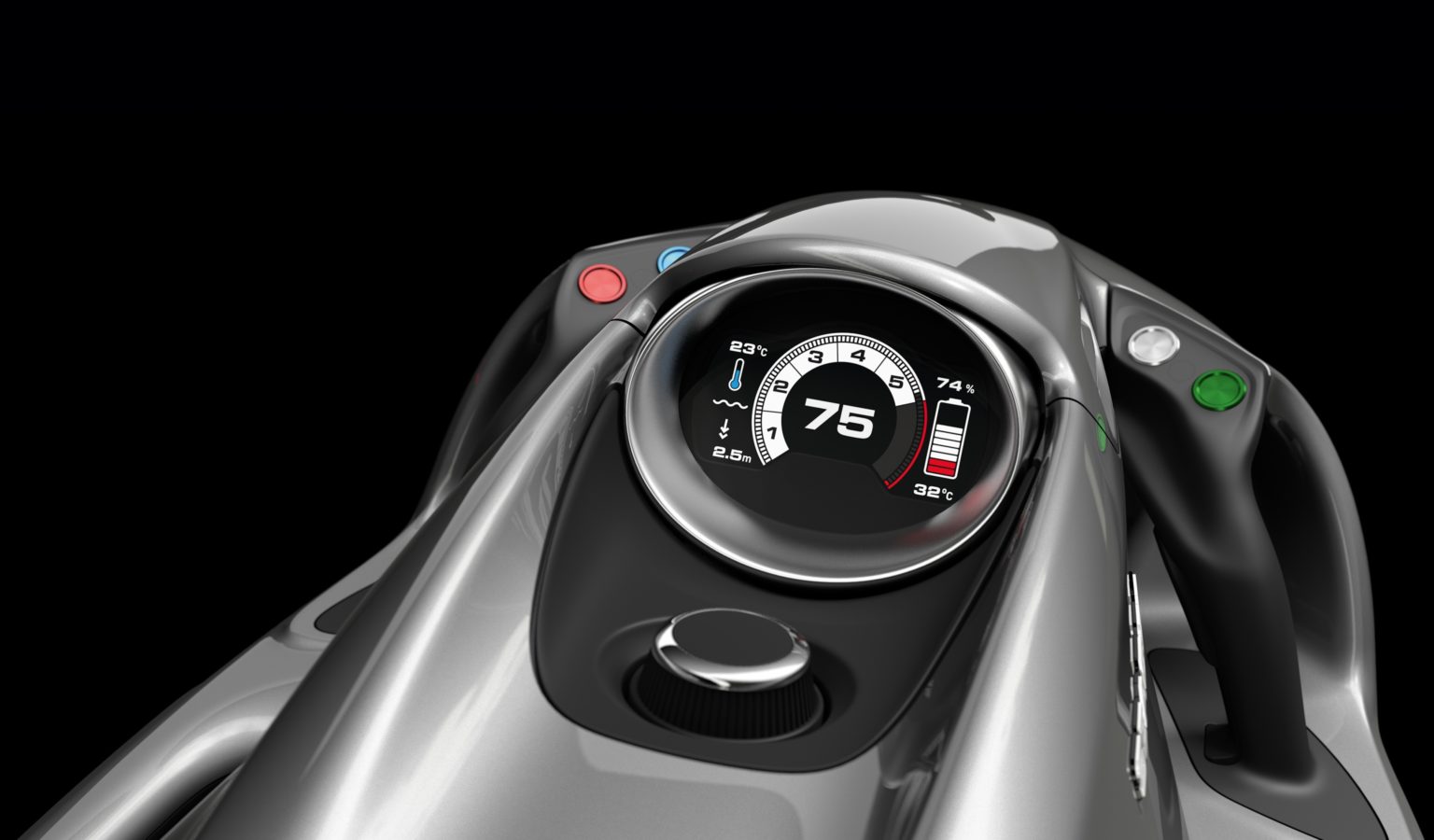 Exclusive in design.
Unique and individual.
All recordings are saved in the SEABOB on-board system and can be directly transmitted to any Smartphone or other alternative storage media with WLAN technology. With the SEABOB-Camsystem, you can always share your unique experiences in the fascinating underwater world with others at any time.