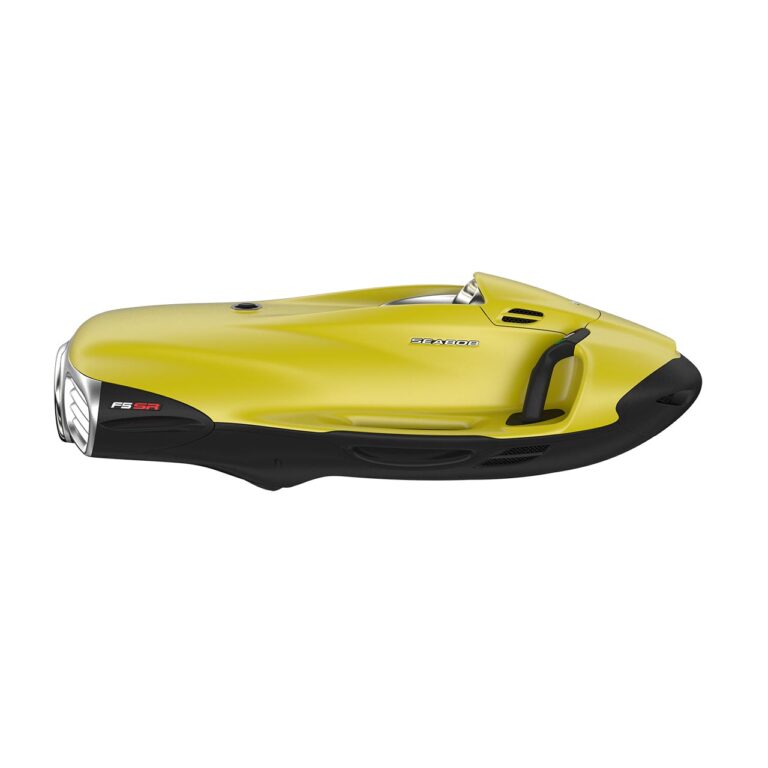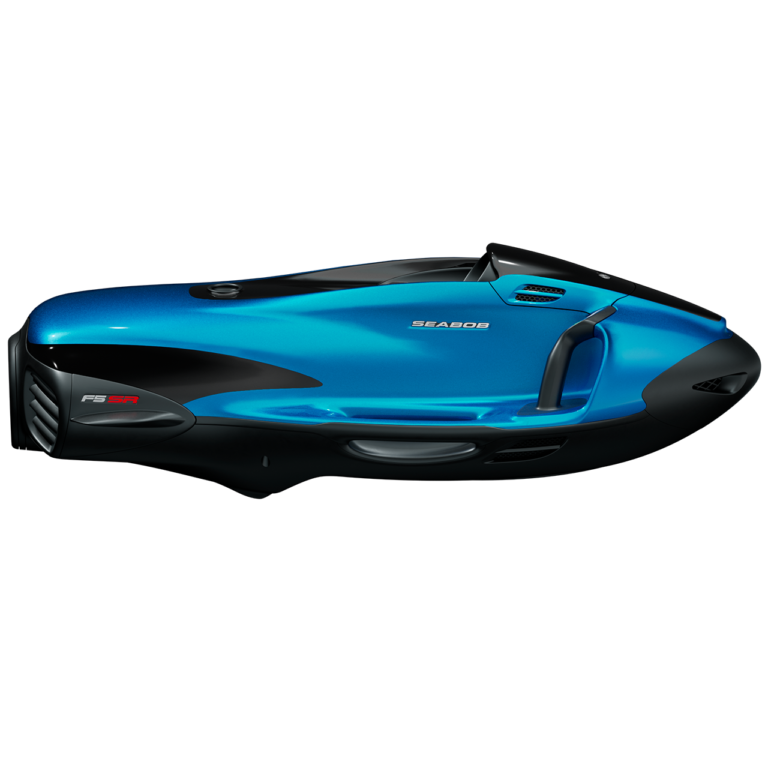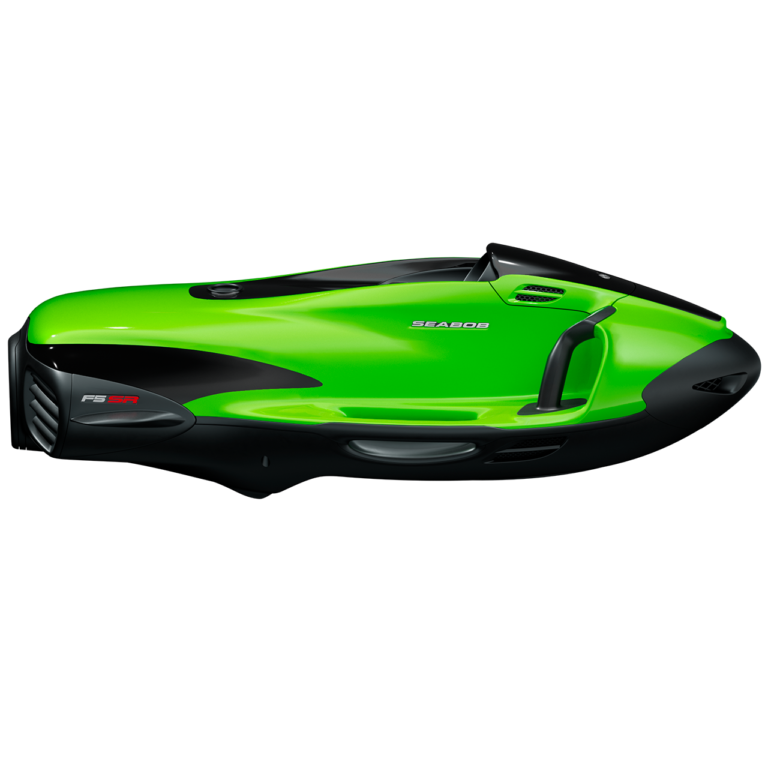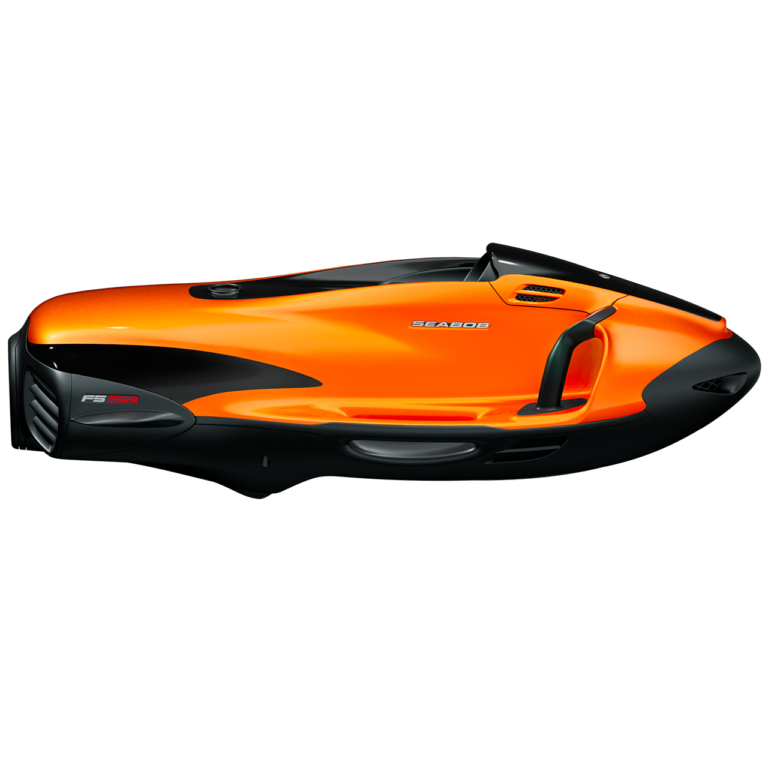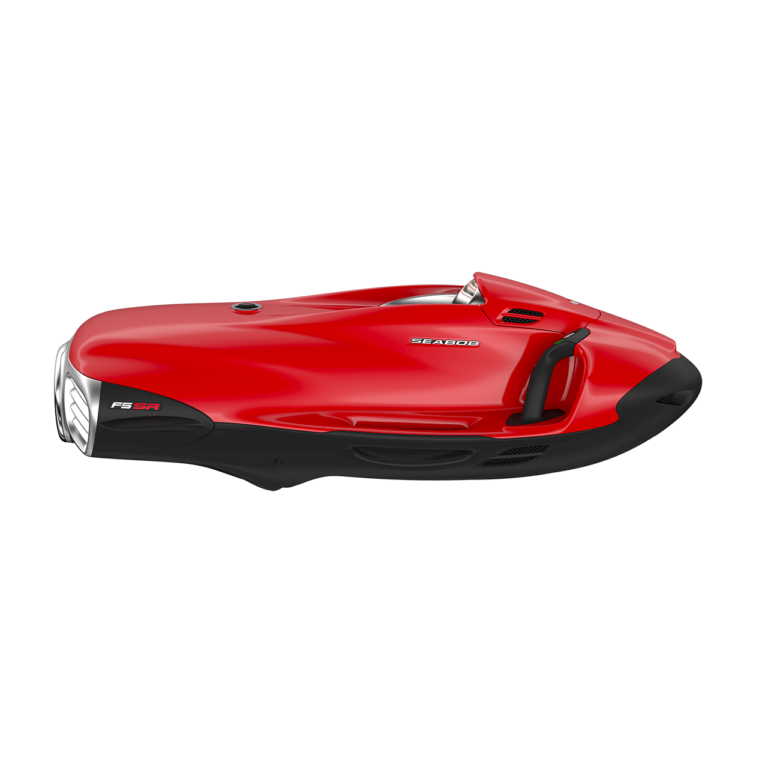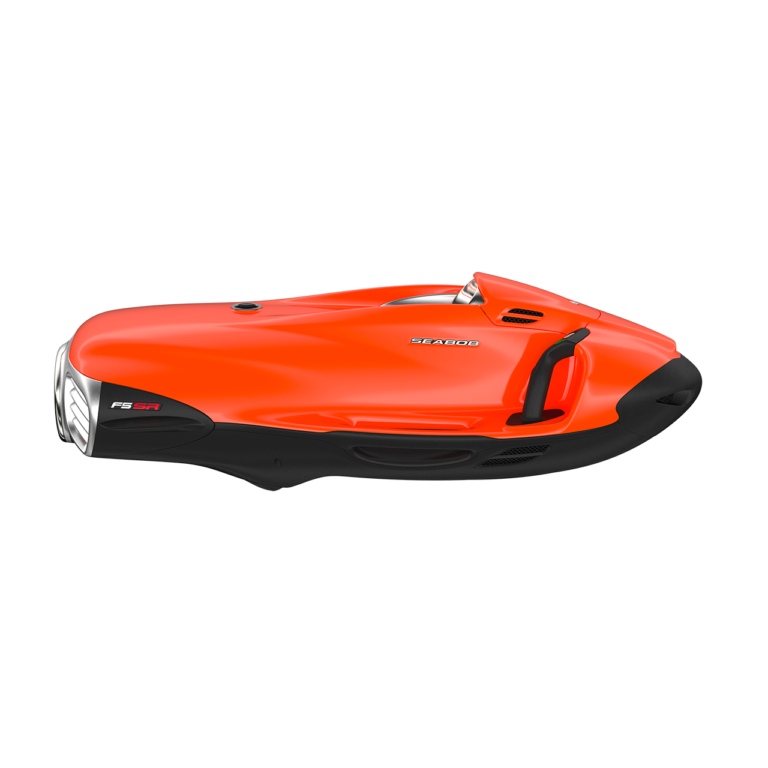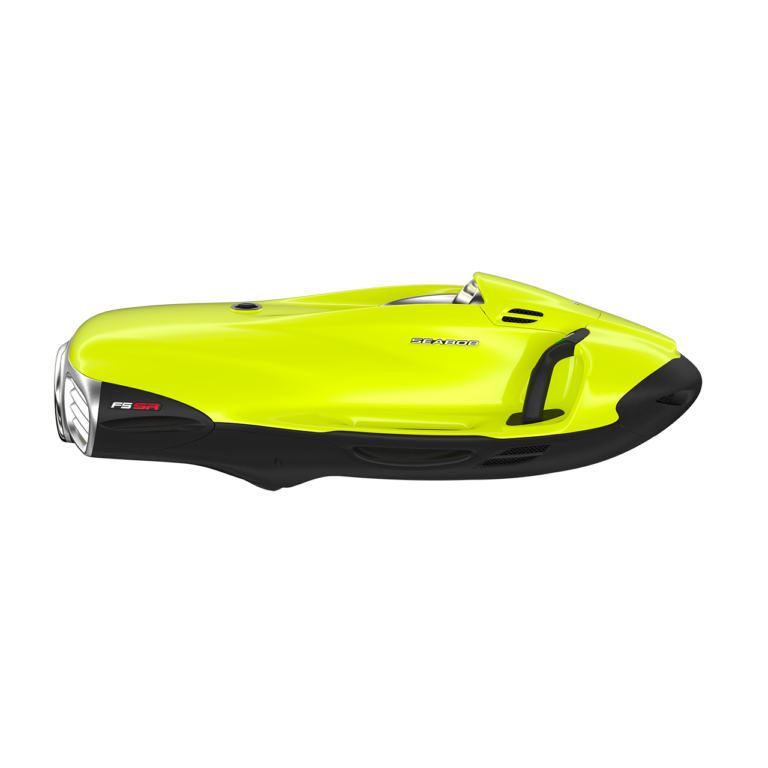 14 935€ – 16 645€ Ex. VAT
Maximum thrust up to: 745 N
Speed over water up to: 22 km/h
Speed control: 7 power levels, 0 to 100% via piezo buttons
Energy: High-Energy Lithium-Manganese accumulators
Operating time average: 90 min
Charging time (Quick Charging) approx.: 1.5 h
Dimensions: 1,152 x 543 x 372 (in mm)
Weight approx.: 35 kg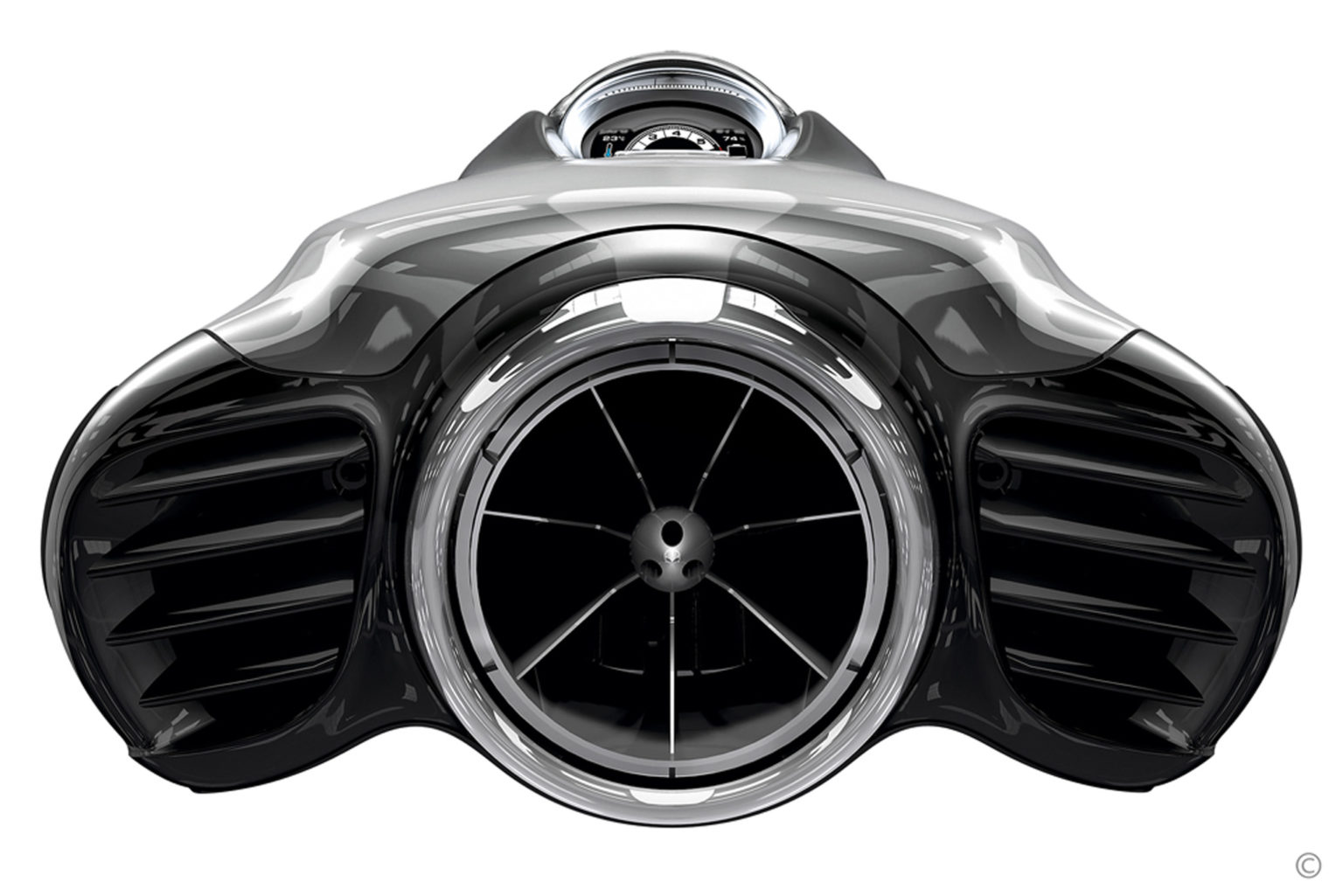 SEABOB F5 SR
The most powerful watercraft
The SEABOB F5 SR is the most powerful watercraft in the SEABOB F5 series. Its driving performance is unique. With 745 newtons, the SEABOB F5 SR's E-Jet Power System produces a strong propulsive force. This engine power is controlled in 7 power levels. Cruise through the water at a relaxed pace in a low gear. In the higher gears, experience and feel the F5 SR's impressive propulsion through the water. In addition to its strong engine power, the SEABOB F5 SR offers high-quality special equipment.
As a standard, it has the SEABOB Camsystem with two integrated cameras, a built-in storage system and a Wi-Fi transmission module. Additionally, the SEABOB F5 SR is equipped with a valuable chrome package as standard. You have the option to finish the SEABOB F5 SR with one of the surfaces from our entire colour range without any extra charge. Moreover, the SEABOB F5 SR has two rear fins for driving stability. These rear fins once again improve the manoeuvrability during diving excursions and emphasise its sporty de
SEABOB Cam.
Capture unique experiences.
The SEABOB can be equipped with integrated camera technology on request. Thereby, two camera systems are integrated in the SEABOB. There is a full-HD camera as a recording system in the watercraft's bow. This camera films and saves everything experienced and discovered in the fascinating underwater world at the push of a button.
Another full-HD camera is found on the information display. This camera is an integrated Action-Selfie-Cam and is activated by simply pressing a sensor. It saves all of the pilot's recordings when driving the SEABOB.
With the recording technology switched on, the SEABOB information display performs the monitor function. This allows all camera recordings to be professionally controlled.
All recordings are saved in the SEABOB on-board system and can be directly transmitted to any Smartphone or other alternative storage media with WLAN technology. With the SEABOB-Camsystem, you can always share your unique experiences in the fascinating underwater world with others at any time.