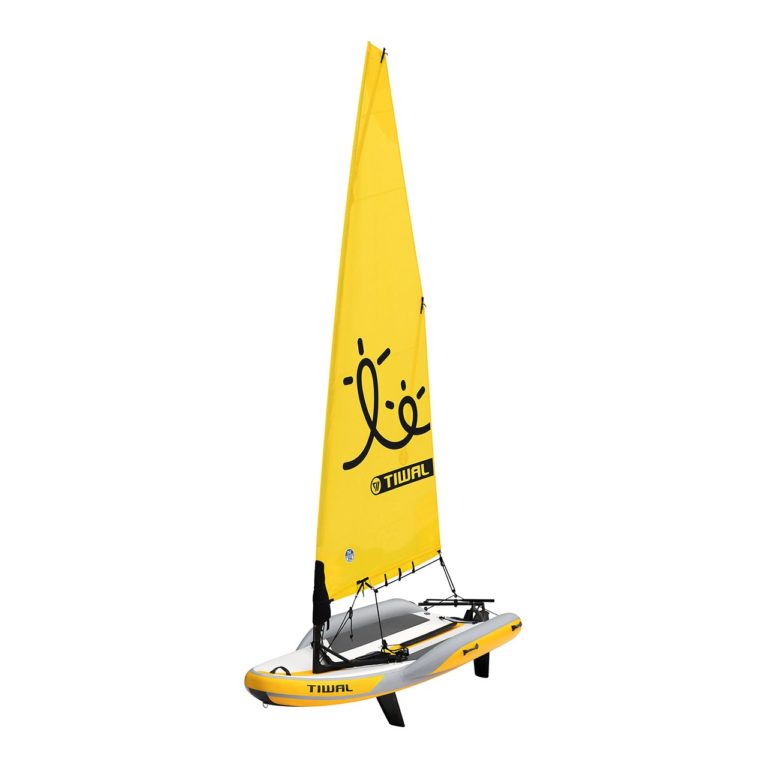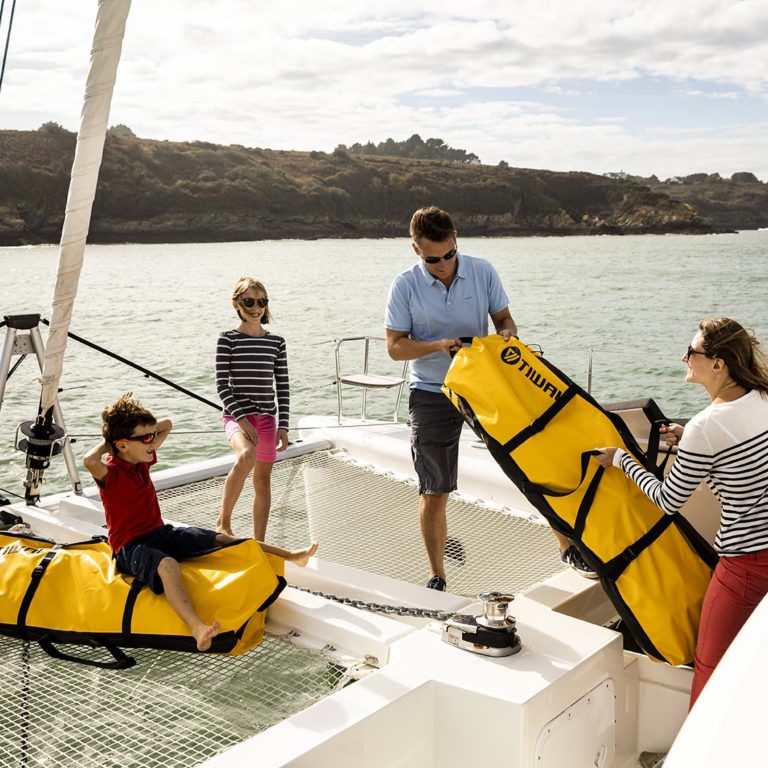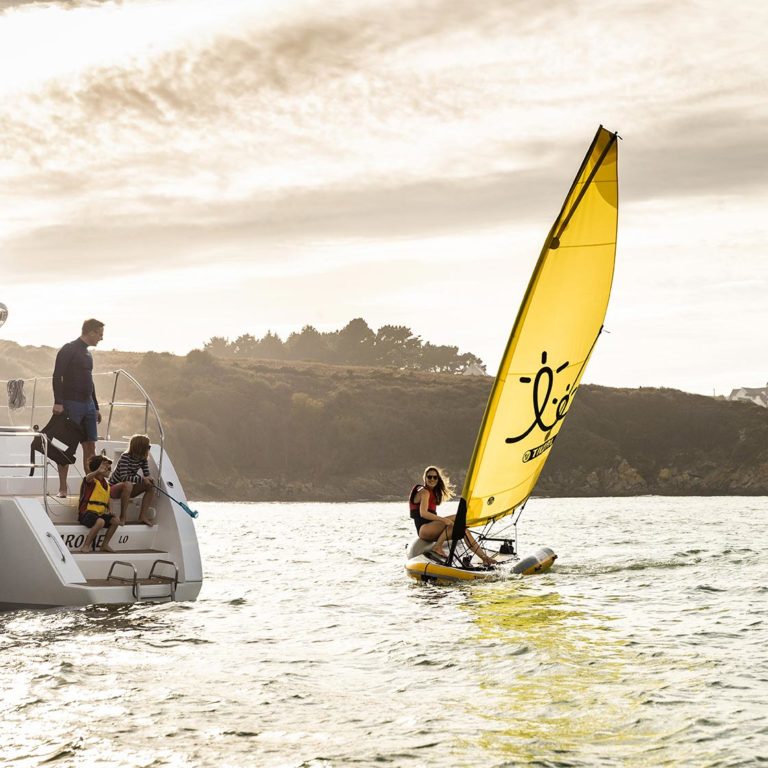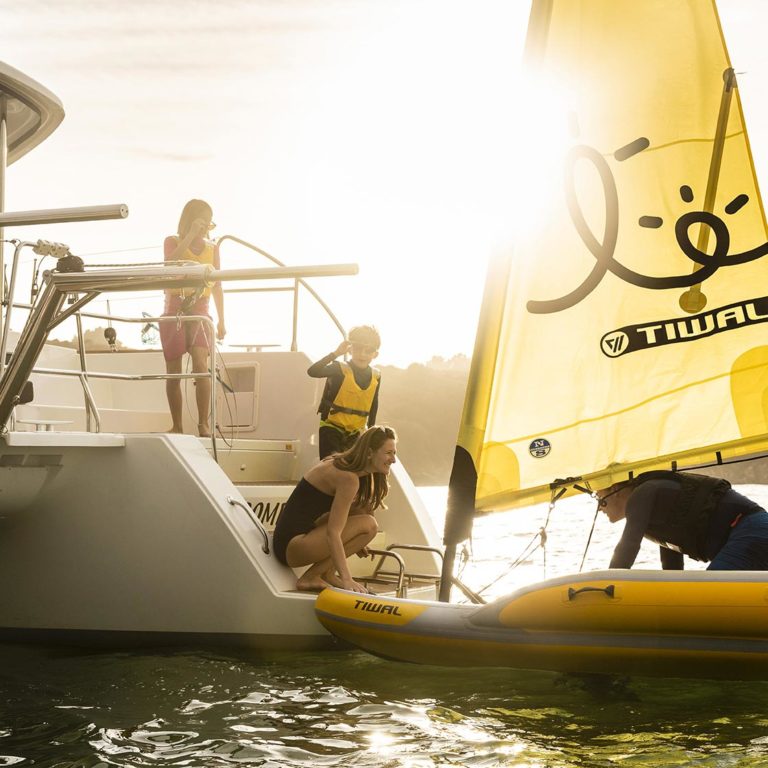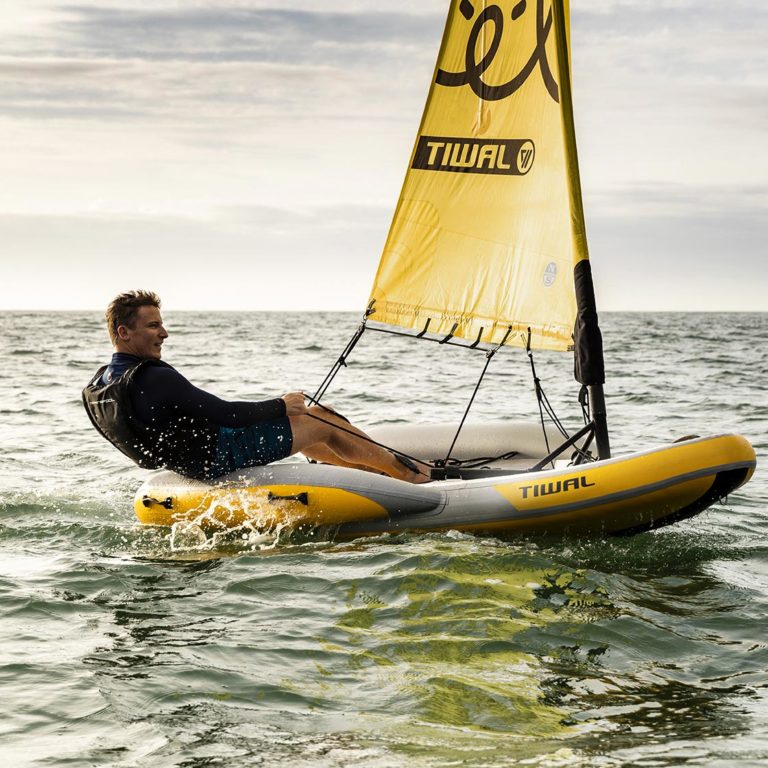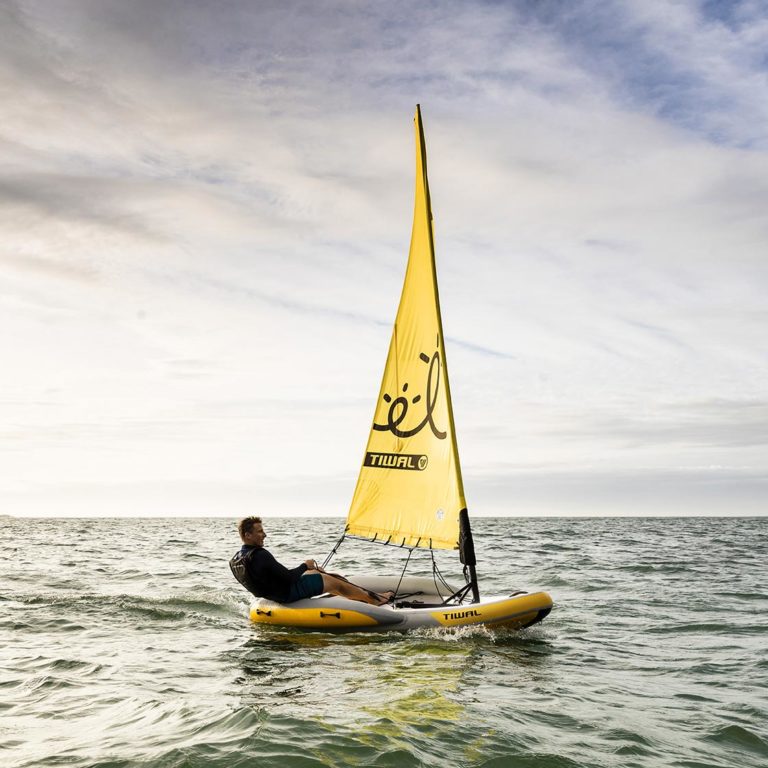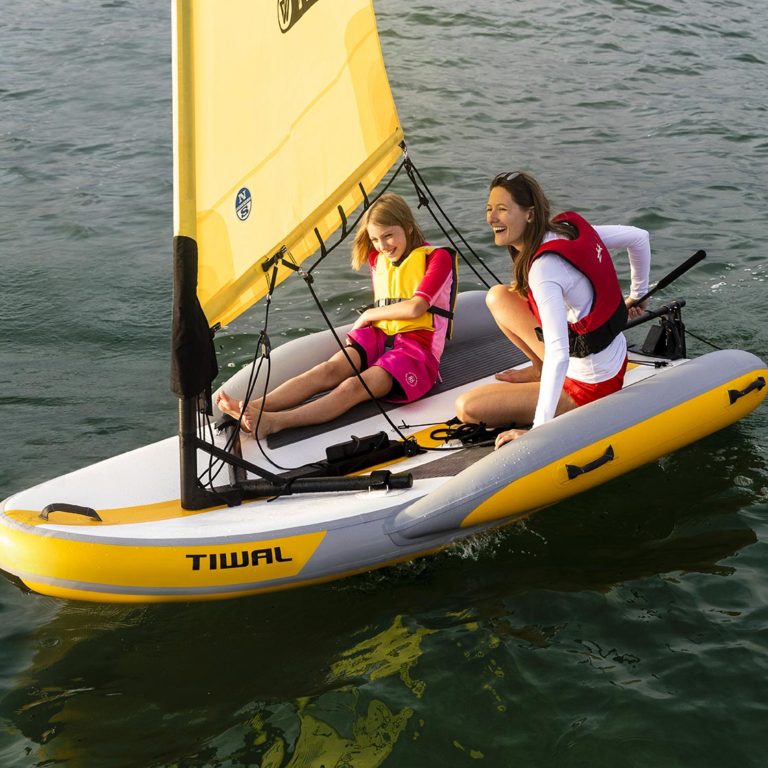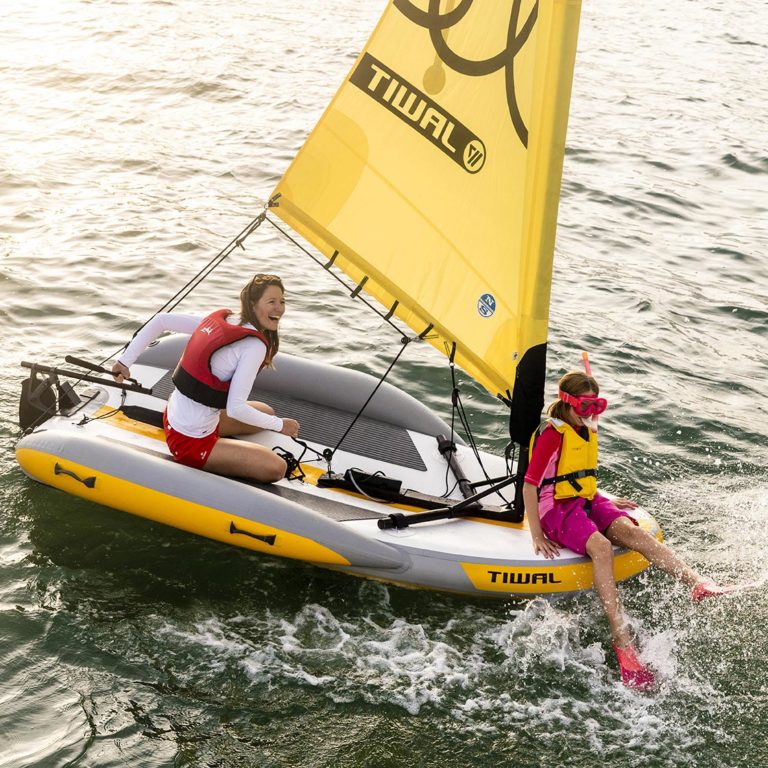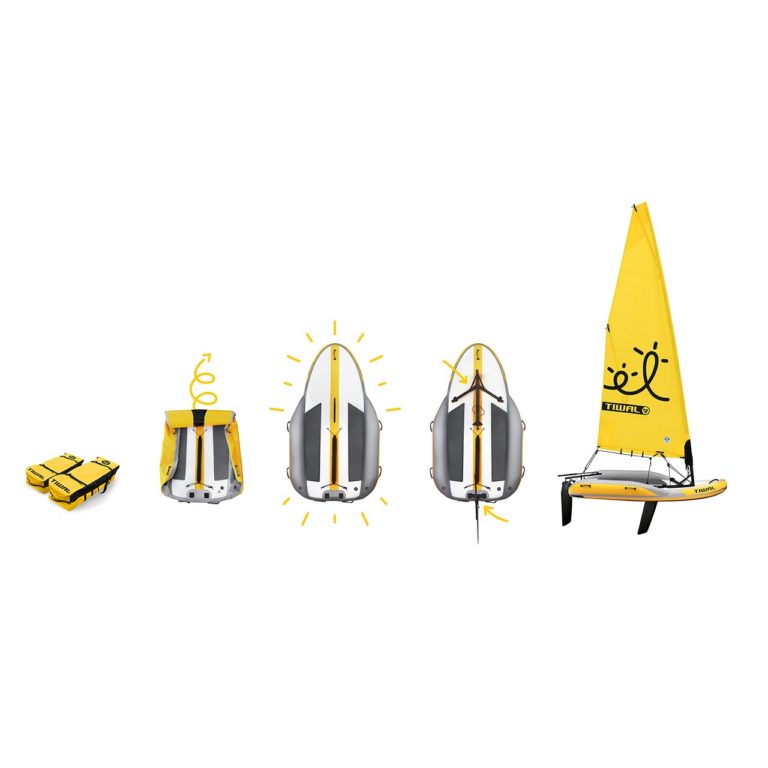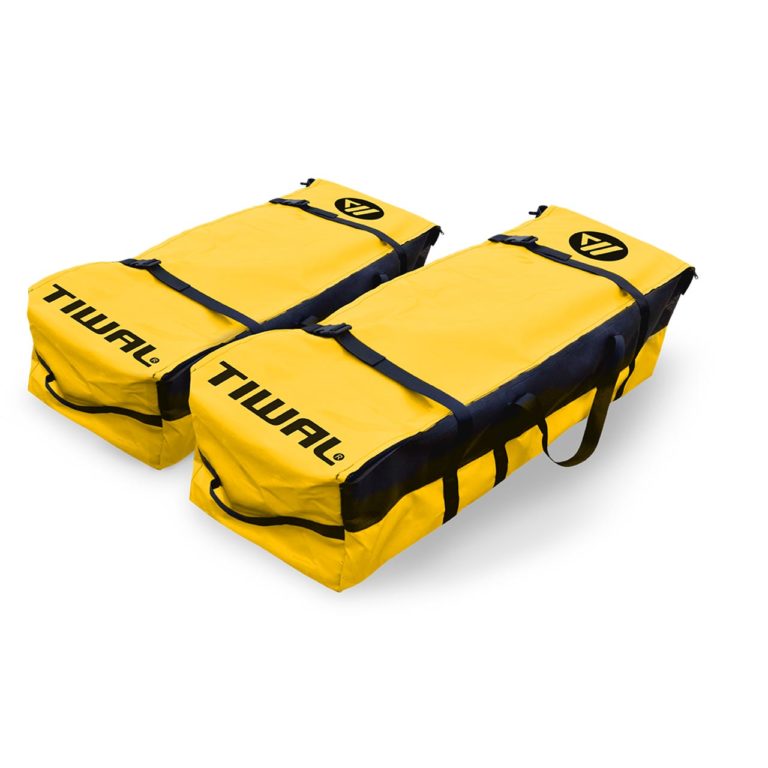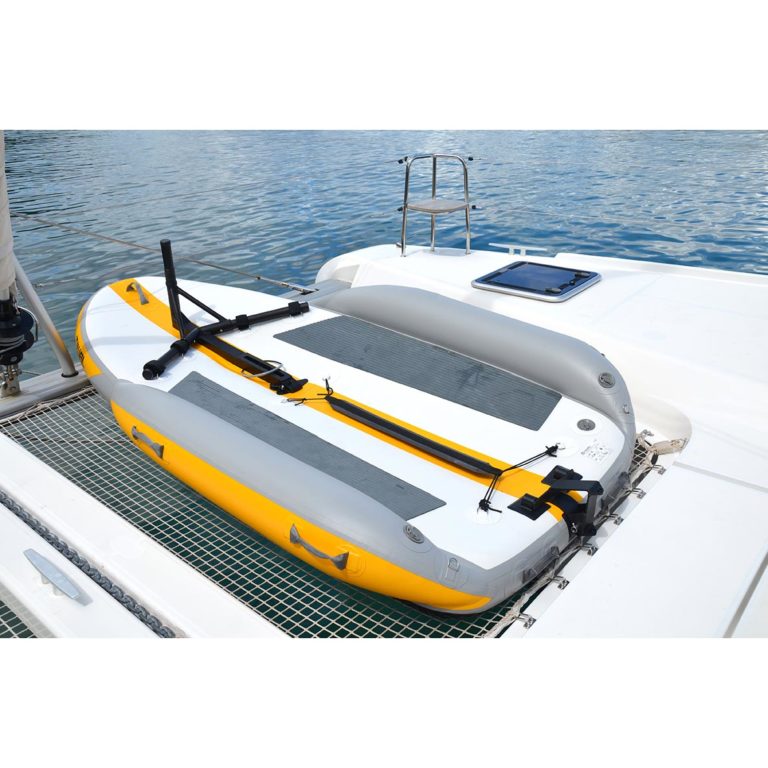 TIWAL 2 furling sail 5,60m²
• CE norms: Cat. D
• Maximum load: 190 kg (418 lbs)
• Maximum load on the wings: 1 adult / 90 kg (198 lbs)
• Airtight compartments: 2
Tiwal 3.2 includes :
• 3D PVC textile hull + Aluminium structure
• Dacron and monofilm sail by North Sails
• Carbon mast C55 + Carbo blocks by Harken
• Marine grade PW daggerboard and rudder
• Low and high pressure electric pump

Once assembled, the inflated hull can be stored on the trampoline at the front of a cruising catamaran or on the deck of a yacht. Launching is all the more simple because it is light and easy to handle. Just hook one line to the mast and lower the Tiwal 2 hull into the water.
The Tiwal 2 hull also has seven strap carrying handles around its circumference for easy handling in all positions. Once the hull is on the water, simply add the rudder, daggerboard and mast with the sail. And your inflatable sailing dinghy is ready for boarding
Assembling a Tiwal 2 is child's play. There's a minimal number of components to put together.
Start by unrolling the hull. Thanks to the rechargeable electric inflator (included), most of the volume is effortlessly filled. Add on and clip together the three elements of the mast base and rudder support. Then complete the inflation manually to add pressure. Then there's just the rudder and the daggerboard to be installed.
Then switch to the rigging. The C50 carbon mast is made up of 5 sleeved sections. Simply insert the five parts one after the other into the sheath of the sail. Then furl the sail around the mast for easier handling. Place the mast on the mast base. Finally, attach the cunningham and the boom vang to secure the rig to the hull. Your Tiwal 2 is ready! All in 15 minutes and with no tools.
What about disassembly? The same, but in reverse order, and just as quick.